Speaker - Helen Lewis from the Momentum Charity
Wed 9th January 2019 at 19.30 - 22.00
Helen will give a talk on the work of the President's chosen charity the Momentum Children's Charity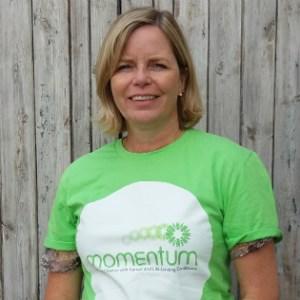 Background
In 2004, Bianca Effemey, Founder and Chief Executive, was working in the Paediatric Department at Kingston Hospital. She recognised that small touches could make a huge difference to families with seriously ill children. Along with two parents, she founded Momentum to fill a much-needed gap; initially buying a fridge for the hospital to stock ice creams for the children and putting families in touch with others who were in the same situation.
Today Momentum Children's Charity provides so much to so many families. Being told your child has cancer or another life-challenging condition is devastating. Day-to-day life is turned upside down.
We support the entire family during times of unimaginable strain – the children and their parents, but also siblings and grandparents. We're here to make sure that no family has to cope alone.
We support children and their families from all over South West London, Surrey and West Sussex. Families with children facing cancer or another life-challenging condition know we're there for the whole journey and the whole family for as long as they need us.
All families are different, so we offer individually-tailored support through our family support programme, offering emotional and practical help as well as a range of therapy services including music, dance and drama. We aim to ease some of the stresses that come with a gruelling treatment plan, so provide trips, treats and respite holidays. We also work hand in hand with local hospitals to improve the facilities and healing environment for children during hospital stays.
Momentum was founded in 2004 and the charity has an office in Kingston-upon-Thames, Surrey. At any one time, we support over 150 families whose child is in active treatment, and a further 100 bereaved families.
Our mascot is the Momentum owl, is a symbol of protection, wisdom and strength, all the ways in which we hope to be able to support a family through their challenging journey.