Rotary Collects towards Cornwall's Air Ambulance
Wadebridge Rotary Club holds a street collection to raise money for the new Air Ambulance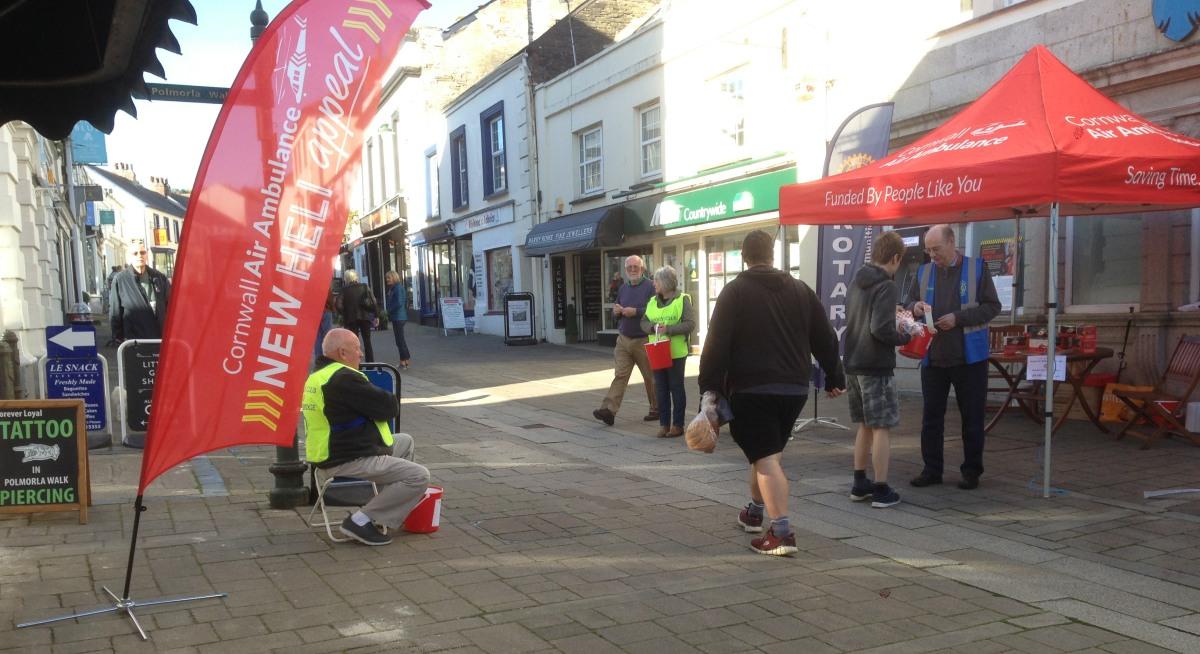 Street Collection Result
Ten Rotarians from Wadebridge took part in a whole day street collection in Molesworth Street to enable people to donate towards the cost of a replacement Air Ambulance. It was a superb day, with fantastic weather.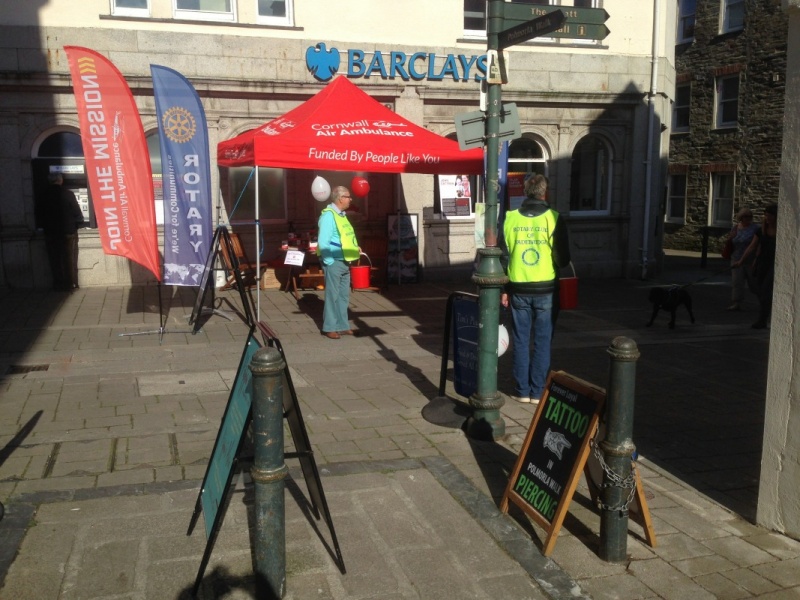 As usual, there was a good response from the Wadebridge public, although the footfall was markedly lower than normal.
A gazebo and advertising banners were supplied by the Air Ambulance Trust, supplemented by Rotary banners.
The final total collected was £601.50 which will be forwarded to the Trust. Wadebridge Rotary thanks all who donated this magnificent sum.
Photos by Brian Budden