CAB Explained!
.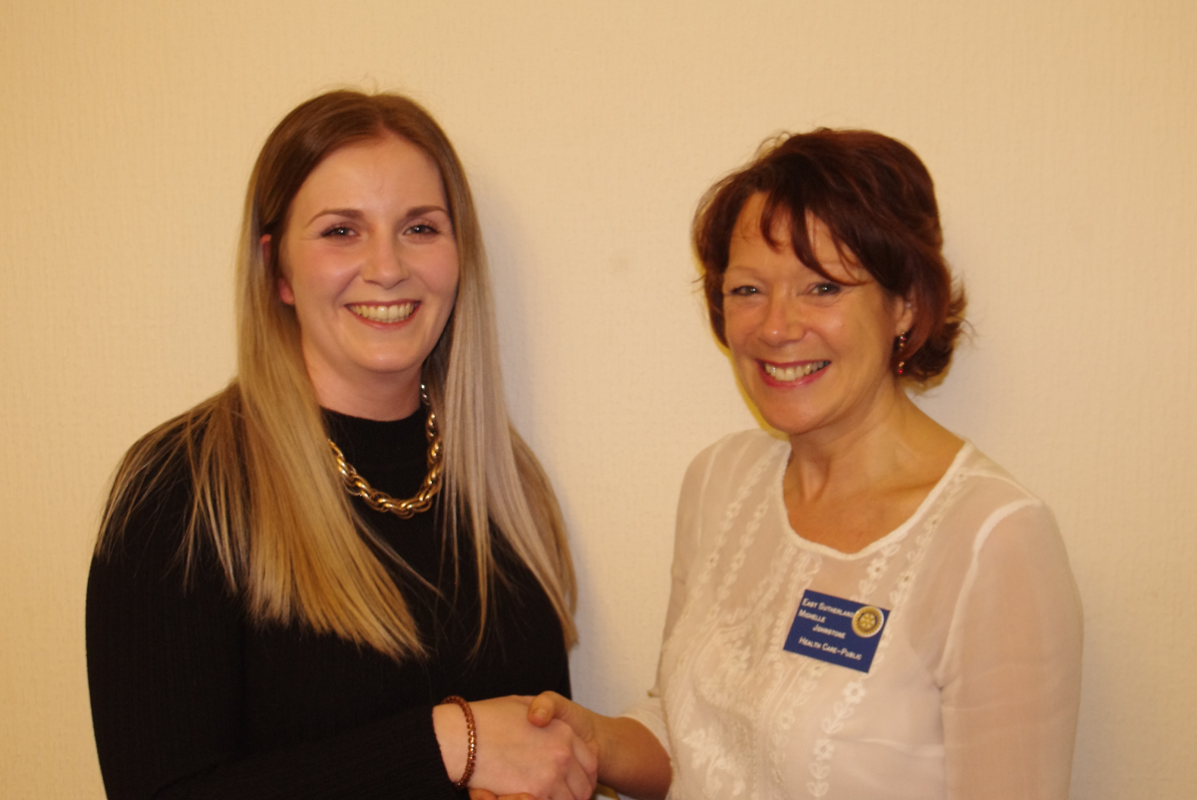 What does a Citizens Advice Bureau (CAB) do? How do the paid staff and volunteers of its countrywide branches help the people of their local area? Members of the Rotary Club of East Sutherland recently learned the answers to these questions, and a lot more, when they were visited by Rhionna Mackay, of the East and Central Sutherland CAB branch based in Golspie.
Rhionna leads a strong local CAB team, based in their office in Station Road, Golspie, whose members offer advice and practical help to local people on a wide range of issues – such as making sure that clients are aware of what State benefits they are entitled to (and helping them make claims) and helping with problems caused by debt. There are successful: last year they helped nearly 300,000 clients across Scotland. The small Golspie branch clearly "punches above its weight" – last year, by advising clients of their rights and helping them through the claims maze, they helped them to realise total financial gains of over £1.7M!
Rhionna's talk was warmly greeted by Rotary members, and was followed by a brisk and informative question-and-answer session.
Picture shows Rhionna with Rotary Vice President Michelle Johnstone