SPEAKER
Tue 26th March 2019 at 19.00 - 21.30
Tonight's speaker is Rev. Andrew Ashdown who will be giving a talk entitled: "Syria: faith and hope in the midst of the conflict"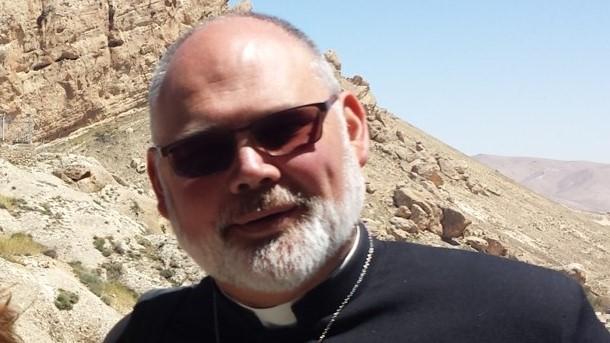 Syria: faith and hope in the midst of the conflict
Revd Andrew Ashdown has been visiting and leading groups to the Middle East for over 30 years. He has been visiting Syria since 2003, and has visited the country 10 times since April 2014, both leading delegations of faith leaders and politicians, and travelling independently throughout the country as a guest of the Syrian Church.
He has been close to the frontlines at the height of the conflict, and has met with hundreds of people from all communities, including faith, community and political leaders in towns, cities and villages throughout the country. In 2019, Andrew will complete a PhD research project into Christian-Muslim relations in Syria, prior to and during the conflict.
This illustrated talk will consider the realities of the Syrian conflict through the lens of the mosaic faith communities in Syria and the signs of hope that are now emerging in the country.