IN MEMORY OF ROTARIAN PETER SPENCER P.H.F.
Fri 16th November 2018 at 08.00 - Wed 28th November 2018 - 16.00
Rotary Liverpool South is very saddened to report the passing of our friend and fellow Rotarian Peter Spencer.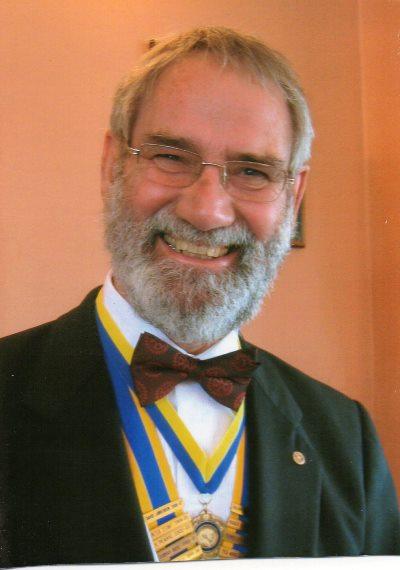 ROTARY LIVERPOOL SOUTH IS VERY SADDENED TO REPORT THE DEATH OF OUR FRIEND AND FELLOW ROTARIAN PETER SPENCER. PETER PASSED AWAY AT WIRRAL HOSPICE ST JOHN'S ON SUNDAY AFTERNOON 11TH NOVEMBER.
PETER JOINED THE ROTARY CLUB OF GARSTON IN 1998 AND STAYED WITH THE CLUB AS IT CHANGED NAMES TO LIVERPOOL GARSTON AND EVENTUALLY LIVERPOOL SOUTH. HE DID TWO TOURS OF DUTY AS TREASURER AND WAS CLUB PRESIDENT 2007-2008.
Peter organised the still flourishing international friendship link between RC Eisenach in Thuringia, in the former East Germany and Liverpool South. Because of his effort on their behalf, RC Eisenach awarded him A PAUL HARRIS FELLOWSHIP, a rare action indeed
FOLLOWING A MOVE TO A NEW HOME IN HOYLAKE IN 2014 PETER TRANSFERRED TO ROTARY NORTH WIRRAL AND LATER TO ROTARY WALLASEY.
IN HIS PERSONAL LIFE PETER WAS A CHARTERED QUANTITY SURVEYOR BY PROFESSION. HE WAS ALSO AN ACCOMPLISHED PIANIST PROVIDING MUCH PLEASURE TO HIS FRIENDS AND COLLEAGUES.
PETER IS SURVIVED BY HIS WIFE CHRISTINA, DAUGHTERS HEIDI AND NICOLA AND GRANDCHILDREN KATIE, MEGAN AND ELOISE. THEY ARE ALL IN OUR THOUGHTS AND PRAYERS AT THIS SAD TIME.
A MEMORIAL SERVICE TO CELEBRATE PETER'S LIFE WILL BE HELD ON AT 3.00 PM ON 28TH OF NOVEMBER AT:
ST HILDEBURGH'S CHURCH, 1 STANLEY ROAD, HOYLAKE, WIRRAL, CH47 1HL.
ANY DONATIONS IN MEMORY OF PETER WILL BE FOR ROTARY POLIO PLUS AND WIRRAL HOSPICE ST JOHN'S.
AT CHRISTINA'S REQUEST PLEASE DO NOT WEAR BLACK ON THE DAY BUT WEAR "HAPPY COLOURS" TO CELEBRATE PETER'S LIFE.
CONTACT FOR ANY ENQUIRIES:
ROTARIAN PETER WOODS
TEL: 0151 724 2804 MOBILE 07870139076 E-MAIL PETERA.WOODS11@VIRGINMEDIA.COM