Sox n Chox
Each year we collect warm socks, hats, gloves and scarves as well as bars of chocolate for the homeless of Bradford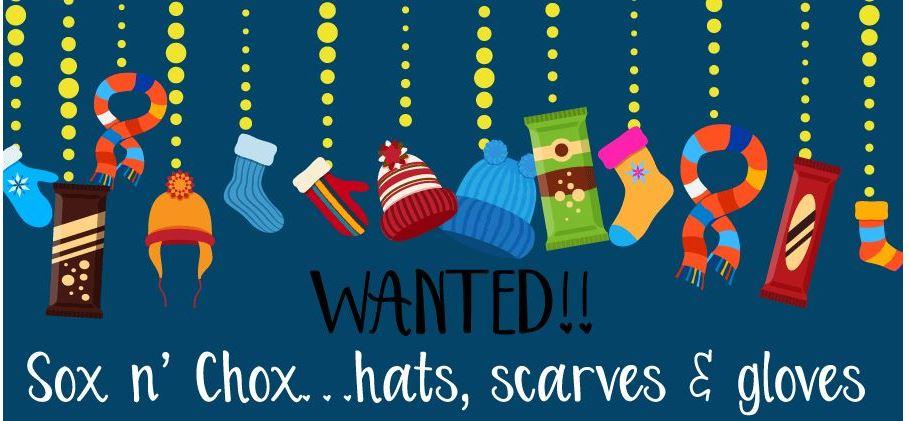 Each year we help to coordinate and collect warm socks, hats and gloves as well as bars of chocolate for the homeless of Bradford. This year, with your help, we collected an incredible amount for distribution directly to those in need via the Bradford Soup Run together with a cheque for a significant amount.
These were handed over to John Tempest of the Bradford Soup Run at our Christmas Lunch where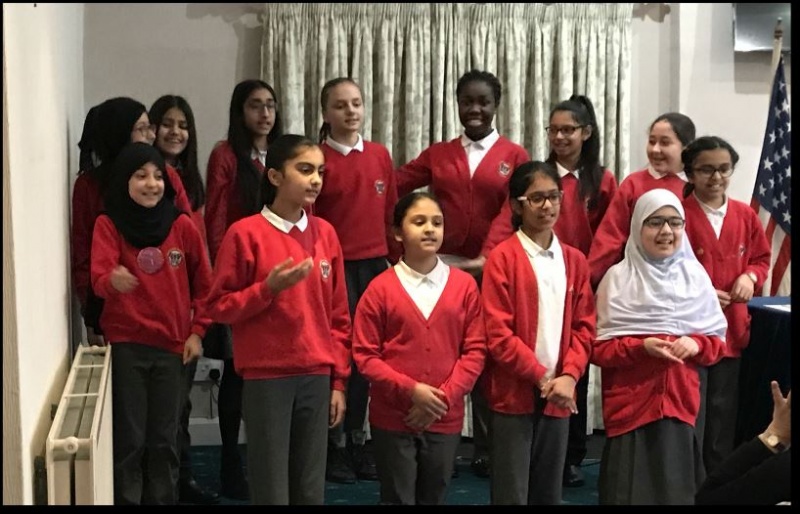 we were entertained by the excellent school choir of Farnham School.
We are assisted in this project by our partners:
Beckfoot School
BRI eye and ear outpatients dept
The Ear Trust
Listening for Life Centre
The Rotary Club Bingley Airedale
and we are grateful for their assistance. Several individuals also make significant contributions.
If you would like to assist us in this project please get in touch using the contact details below.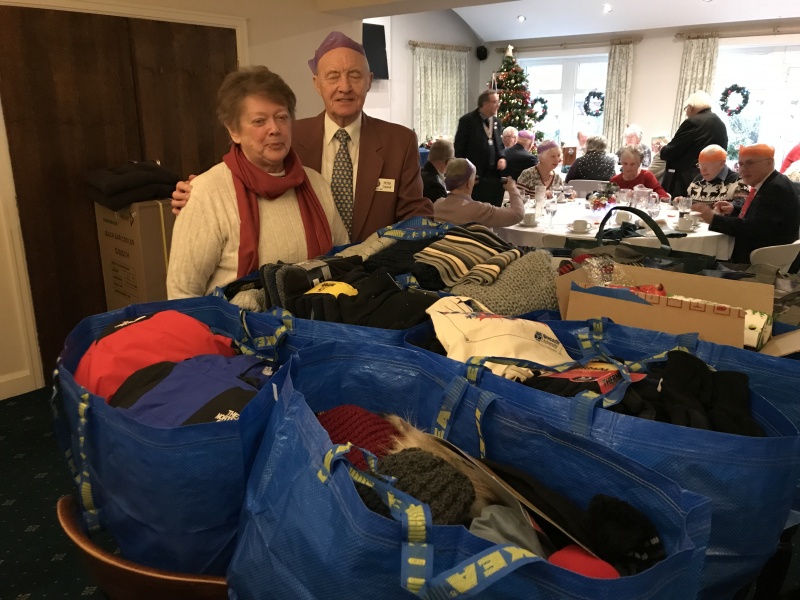 Jean & Peter, our collection co-ordinators, looking over the vast amount of items collected.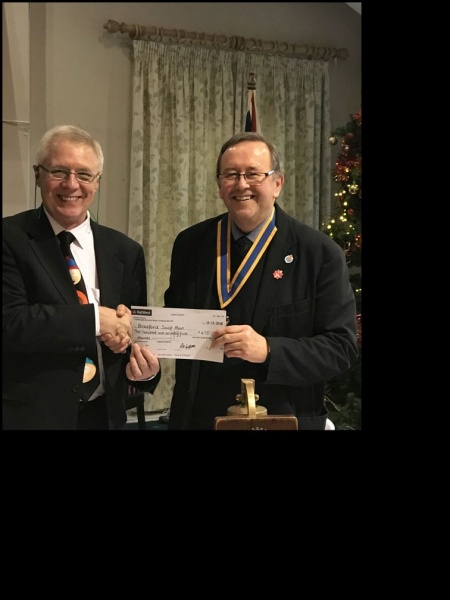 Our president Peter handing over a cheque to John Tempest of the Bradford Soup Run.