Pensford Postmaster Umang Patel becomes the newest member of Chelwood Bridge Rotary Club.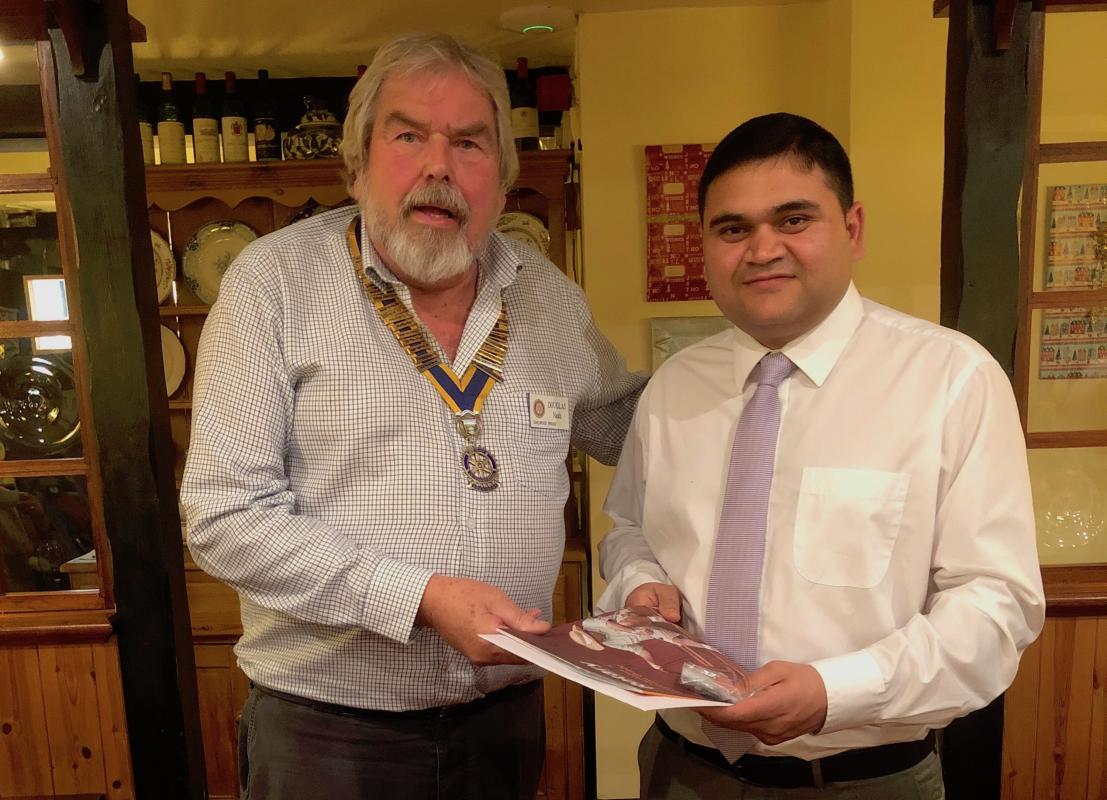 It was with great pleasure that on Tuesday the 27th of November, the members of Chelwood Bridge Rotary Club held an inauguration ceremony at the Carpenters Arms, Stanton Wick to give a warm welcome to its newest member Umang Patel. Umang pictured together with Club President Douglas Nash is the third new member joining the club this year, which is great news as 2018 is the year the club celebrates it's 30th Charter year.
Umang Patel and his family moved to Pensford some 5 years ago and took over the Post Office and Village Store. The local communities and outlying villages continue to benefit from these vital services. Since one of Rotary's primary areas of service is to its local community we are especially pleased to welcome Umang and Vaishali Patel family to the Rotary Club of Chelwood Bridge.
If you are interested in finding out more about Rotary or becoming a member Chelwood Bridge Rotary Club or our Satellite Club Cam Valley please visit our website

chelwoodbridgerotary.com