Sleigh Route Wednesday 12th December Clydesdale Drive Area
Wed 12th December 2018 at 18.30 - 20.15
Father Christmas will be touring Whiteley in his sleigh again this year on the evening of the 12th of December. The routes he will be travelling are detailed below.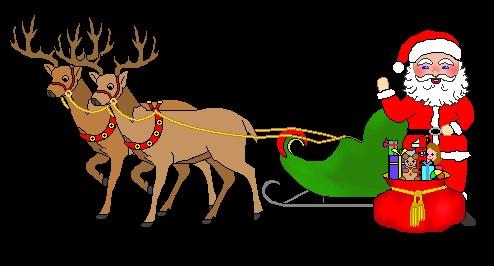 Sleigh Route Wednesday 12th December Clydesdale Drive Area
Father Christmas will leave the Doctors Surgery in Yew Tree Drive at 6.30pm.
He will drive south into Clydesdale Drive at 6.45pm then.travel along Suffolk Drive into Hispano Avenue arriving at 7.15pm.
He will continue through to Java Drive then Mustang Avenue about 8.00pm.
The last sighting of Father Christmas will be in Clydesdale Drive near the Yew Tree drive junction at 8.15pm
All times are approximate; unfortunately Father Christmas may not be able to visit Whiteley if it is raining as he doesn't like his beard getting wet.