Are you ready for the 2019 Charity Dragon Boat Challenge?
Our ever popular and growing Dragon Boat Challenge takes place on Sunday 26th May 2019 - find out how to enter here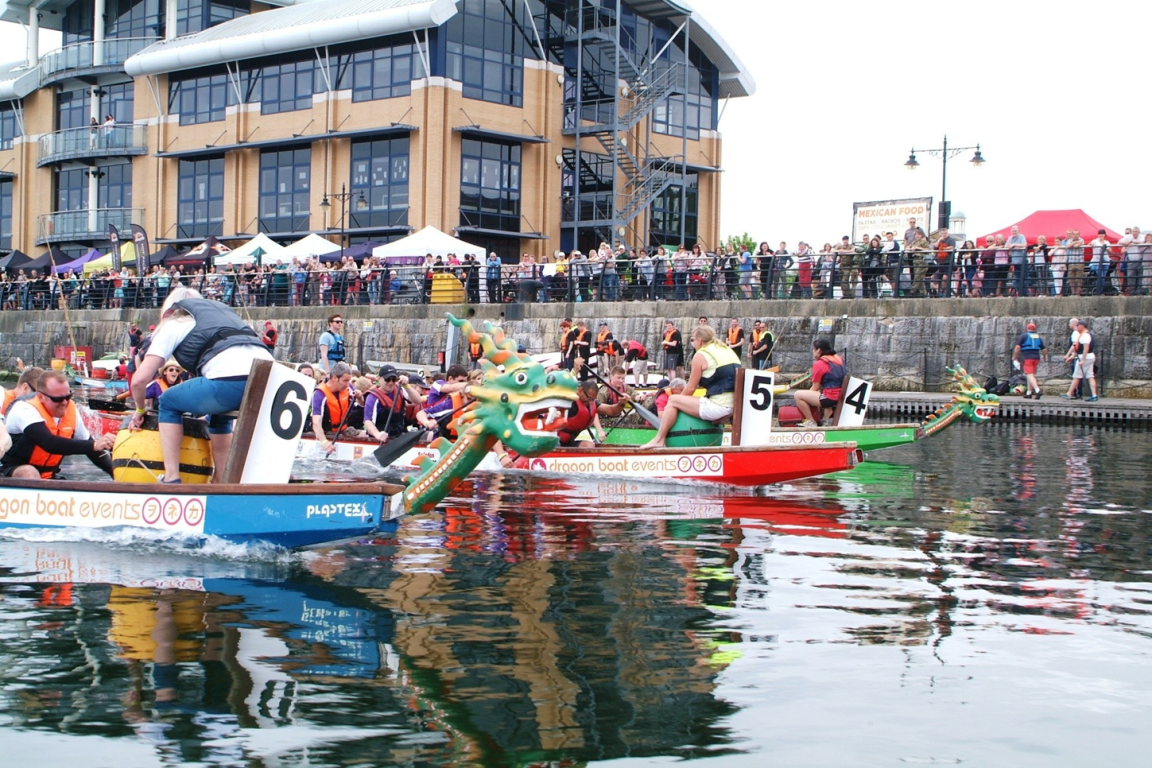 Despite the initial weather forecast, for the fifth year running the sun shone on another exciting and colourful Charity Dragon Boat Challenge back in May 2018.
Twenty-five teams battled it out in 3 heats to qualify as one of the 12 fastest boats to qualify for the grand finals.
Congratulations to Kent Boat and Ski Club who retained the Clive Lawrence Memorial Trophy despite some stiff competition from Alltype Surfacing who finished as runners-up and the National Grid Venturers who finished third.
Details of next year's event have now been released and can be found here - 2019_Entry_Form_Notes.docx
If you are interested in any of the great corporate sponsorship opportunites click here - 2019_Sponsorship_opportunities_v1.pdf
and if you have not already registered your interest to receive the entry form in January please click here Register_your_Interest_for_2019_Challenge_Form.docx.
If you want a flavour of the event watch this short video
Go on you know you want to take part!