Christmas Carol Concert 2018
A warm welcome by St Nicholas Church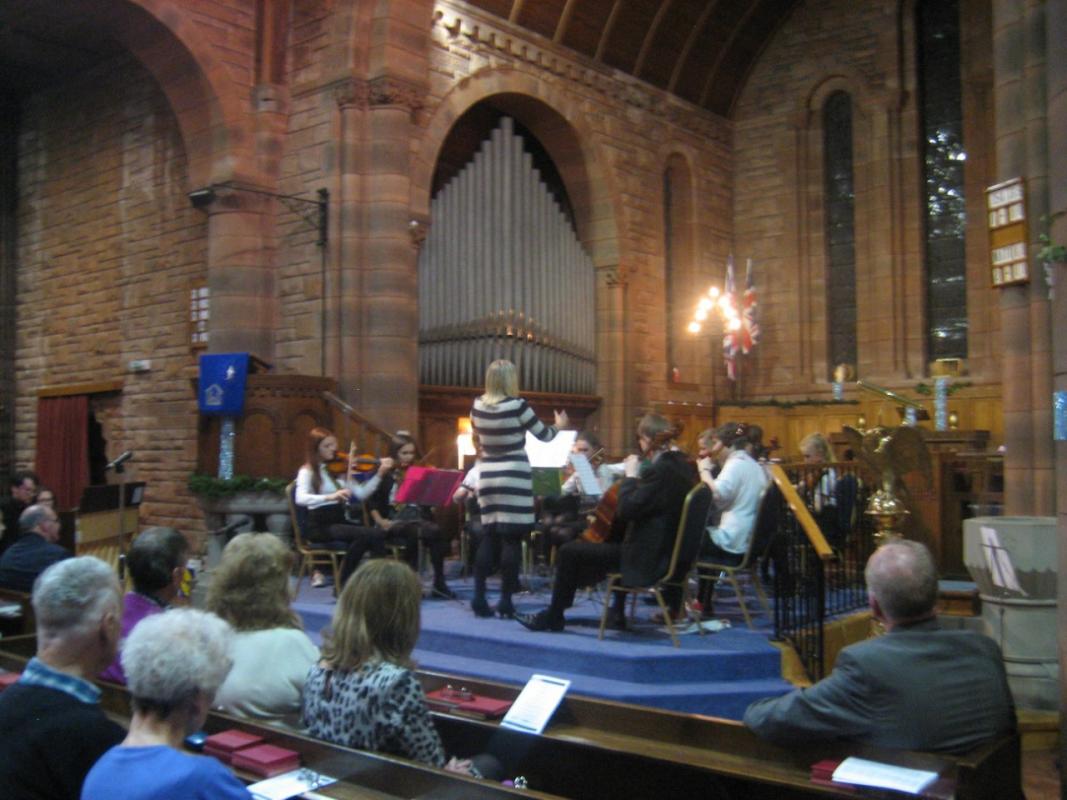 Rotary Christmas Carol Concert
'There was a fantastic turnout of the community at the Rotary Christmas Carol Concert on Friday. A warm welcome by St Nicholas Church was the setting for a stunning concert by the pupils of Prestwick Academy.
They provided a varied and uplifting repertoire through solo works, duo, choir, woodwind, brass and string presentations all of which were received with rapturous applause.
It was amazing to see and hear the fruits of the hard work and talent of the young people of Prestwick. The obvious dedication and enthusiasm of the teaching staff was so much on show and was widely appreciated.
The fantastic sum of £625 was collected from a very generous audience and this will be disbursed to good causes in the town.
President Edith Sterrick said: "it was a delight to hear such beautiful music from very talented young people. I would also like to commend the teaching staff for their commitment and dedication to their pupils. Thanks, too, to you the audience for your fantastic generosity. Wishing you all a wonderful Xmas and a fantastic 2019"