An evening of Johnny Cowling Sings Gospel
Wed 20th February 2019 at 19.30 - 21.30
Wednesday 20th February 2019, 7:30pm. Lostwithiel Rotary hosts the very popular 'Johnny Cowling Sings Gospel'. Profits to the Lostwithiel based Sabre Education Trust, a leading charity working in Ghana providing kindergarten schools and education.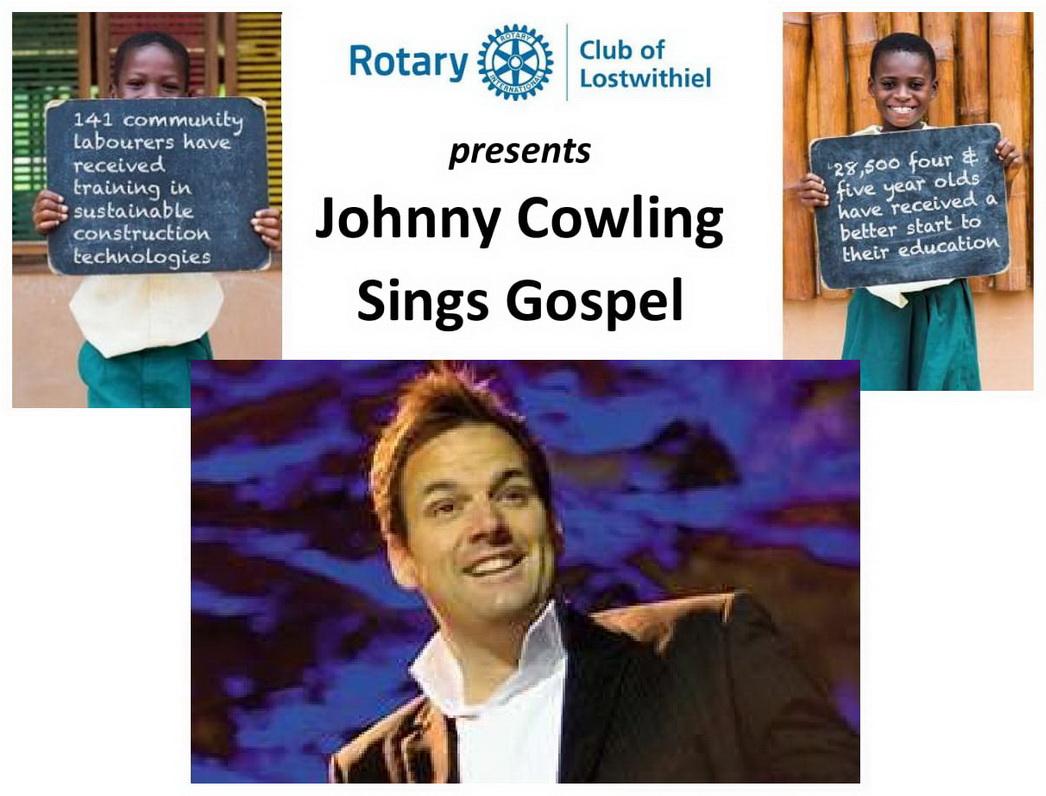 An evening of Johnny Cowling Sings Gospel
Wednesday 20th February at 7:30pm
St Bartholomew's Church, Lostwithiel

Admission by ticket £10
Available from Ann's Gallery, on the door or phone reservations from Rtn David Dunkley 01208 872905

In aid of Lostwithiel's own international charity Sabre Education
www.sabre.education

Come and hear the inspirational story of how Sabre Education started when a young man's Landrover broke down in remote Ghana:
"Sabre has worked with the central government in Ghana to help shape its national policy, plans and patterns of investment for kindergarten. This measure of trust and influence is very rare for a 'small charity'. It is hard earned. And it is a measure of Sabre's credibility, its organisational intelligence, and its exceptional staff."
Now Building Brighter Futures in Ghana.