Hearing Access and the New Protocol Thurs 7 March @ 18.30
Thu 7th March 2019 at 18.30 - 20.30
Hearing Access and the New Protocol Thurs 7 March @ 18.30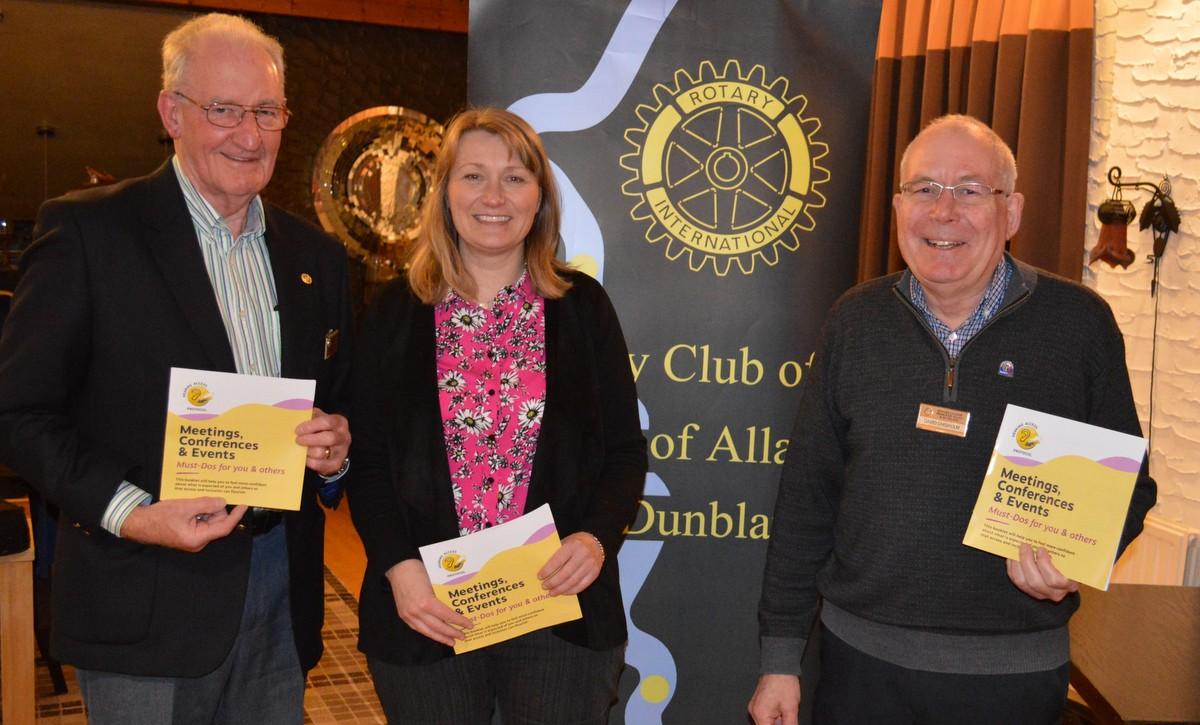 Hearing Access and the New Protocol Thurs 7 March @ 18.30
President John Kilby welcomed 2 visitors to last week's meeting along with guest speaker, Sally Shaw.
Sally's background was in journalism, communications and marketing where one of her clients was a hearing loss charity. She saw an opportunity to develop a community led business to help people with hearing difficulties and started 'Ideas for Ears'.
Based in Dunblane, Sally explained she and her team provide a consultancy service for businesses and organisations to help them better understand the issues around hearing loss and deal with these in a sensible and cost effective manner.
Sally illustrated the scale of the problem with over 11 million people in the UK having some degree of hearing loss. Unlike some other medical conditions, hearing loss is irreversible and as hearing generally declines with age, this can cause difficulties in coping in noisy environments and potential social isolation.
Ideas for Ears launched their Hearing Access Protocol last year. This sets out a series of Must-Dos for anyone organising or involved with meetings, conferences and events and covers issues such as venue, equipment, room set up and communication techniques
Ideas for Ears may be contacted through their website www.ideasforears.co.uk or on 07739581059.
David Chisholm proposed the vote of thanks to Sally for a very clear and well delivered presentation.