Aleka in Belize
Mon 21st January 2019 at 15.41 - 15.41
Aleka Williams needed to raise £2600 to join a marine biology study group in Belize. Rotary were able to make a contribution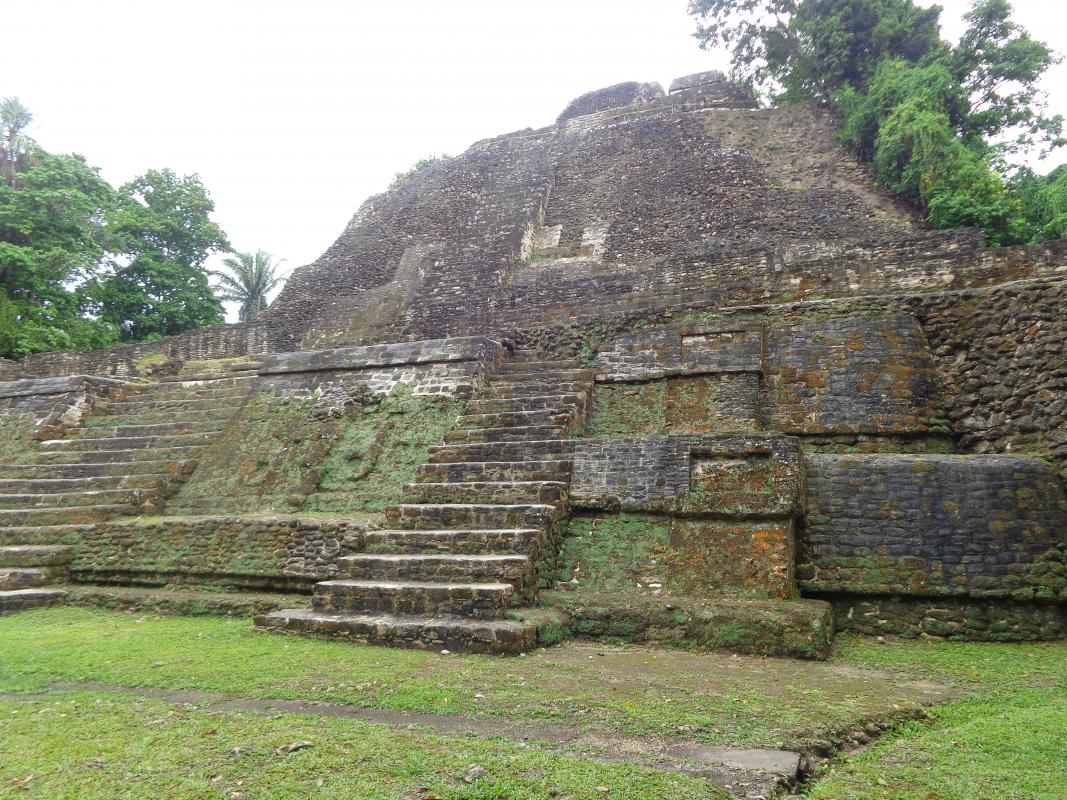 I was so grateful to be given the once in a life time opportunity to travel to Belize with NEW Girl guiding's INTOPS. I was selected to be one of 15 young women spending 16 days away from home on an amazing adventure. Before the trip itself began we had to put in lots of hard work into fund raising over £2600 to pay for our travel, food, accommodation etc. I am so thankful for all of the support I received from the Alsager Community who helped me to achieve this challenging target.
Our trip was focussed on marine biology and in particular, the population of manatees(an aquatic mammal). Whilst on the trip we spent lots of time completing sea-grass and mangrove surveys to help to understand what factors were affecting manatees around the island of Caye Caulker (where we stayed during the trip). We also ran a summer school for the local children, teaching them to respect the environment and reuse rubbish that pollutes the Caribbean Sea and negatively impacts the marine species within it.
We were also given opportunities to spend. Time off the island exploring Belize for ourselves, we met some of the Belizian Girl Guides in Belize City and helped them to paint furniture for a nursery. We also took part in a snorkelling trip to the blue hole.
One of the most amazing things I saw on the project was the Lamanai Mayan temples, we even climbed to the top to witness one of the most beautiful views I have ever seen.

We saw lots of amazing wildlife including : Nurse Sharks (which we swam with!), Sting Rays,, Barracuda fish, a crocodile, a howler monkey, squid, angel fish, pelicans, sea urchins, a sea horse, star fish and Hermit Crabs. Perhaps most importantly though, we were very lucky to spot two Manatees when we went out to do a Manatee survey.
I learnt so much from the experience and it really helped me to develop my self confidence. I made some amazing friends who I have kept in contact with after our trip and have so many memories ( and pictures) of our time in Belize that will stay with me for the rest of my life.

Thank you for your help Aleka