Snapdragons in the dry !
Medway Sunlight Rotary Club was recently pleased to be able to provide a new shed at the Snapdragons Centre in Cliffe Road, Strood to store outdoor toys and equipment.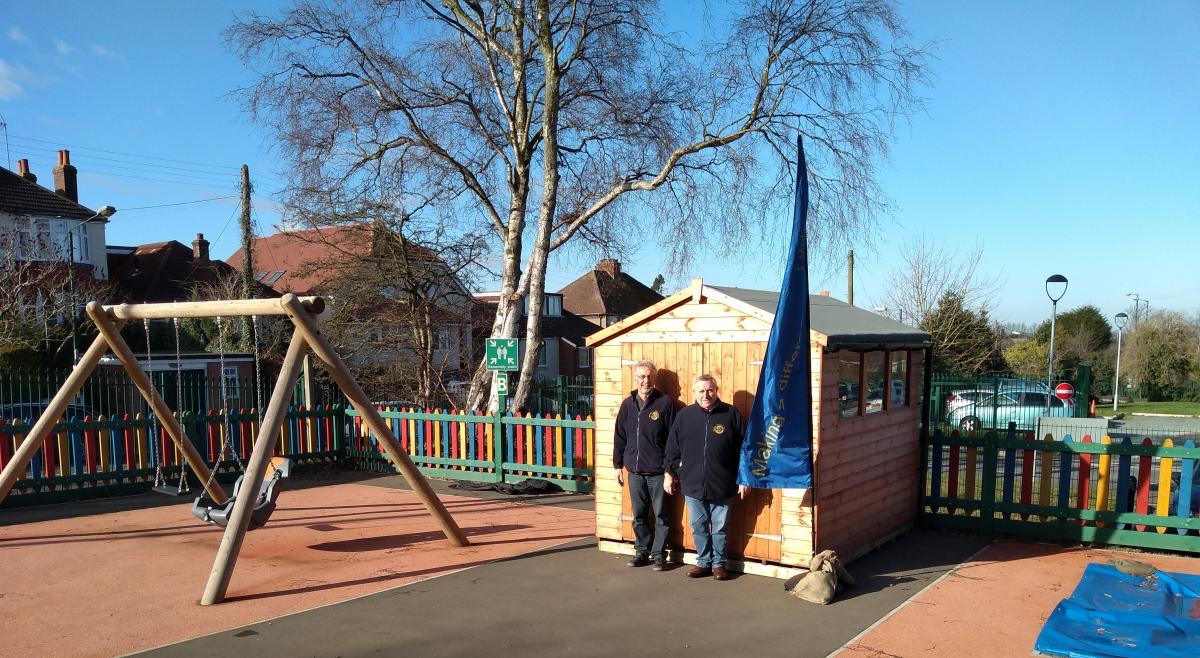 Snapdragons Childrens Centre opened in 2018 as a joint project involving health and care professionals. to enable local children to access community healthcare services. Operated by Medway Community Healthcare (MCH), professionals from a multitude of disciplines work co-operatively with children, young people and their parents. A majority have a disability (Cerebral Palsy, Downs Syndrome, speech and language concerns) but also help is provided to able bodied children with sports injuries or other problems.
The outside play and sensory area is an integral part of the care provided at the Centre and up to now there has been nowhere to store the various toys and equipment used meaning they were stored outside in all weathers.
Karen Adgie, Family Engagement Officer at the Snapdragons Centre said:
"We are so grateful to the Medway Sunlight Rotary Club for the purchase of the shed for Snapdragons. Its fabulous!. The staff are now able to take a clean dry trike or toy from the shed for the children to play. We have already received lovely comments from families visiting Snapdragons how wonderful and smart the shed looks. Thank you once again to the Rotarians for their support and caring for our unique children."
Bill Parkinson, President of the Medway Sunlight Rotary Club said "We understand that MCH as a social enterprise has to raise funds for such equipment and Rotary is all about helping communities – both here and abroad. We were more than happy to use some of the funds raised at our annual Charity Dragon Boat Challenge which is held every May Bank Holiday at Chatham Maritime."