Weekly Newswire from Peter Race 19June 2018
Ripon Rotary Club Weekly News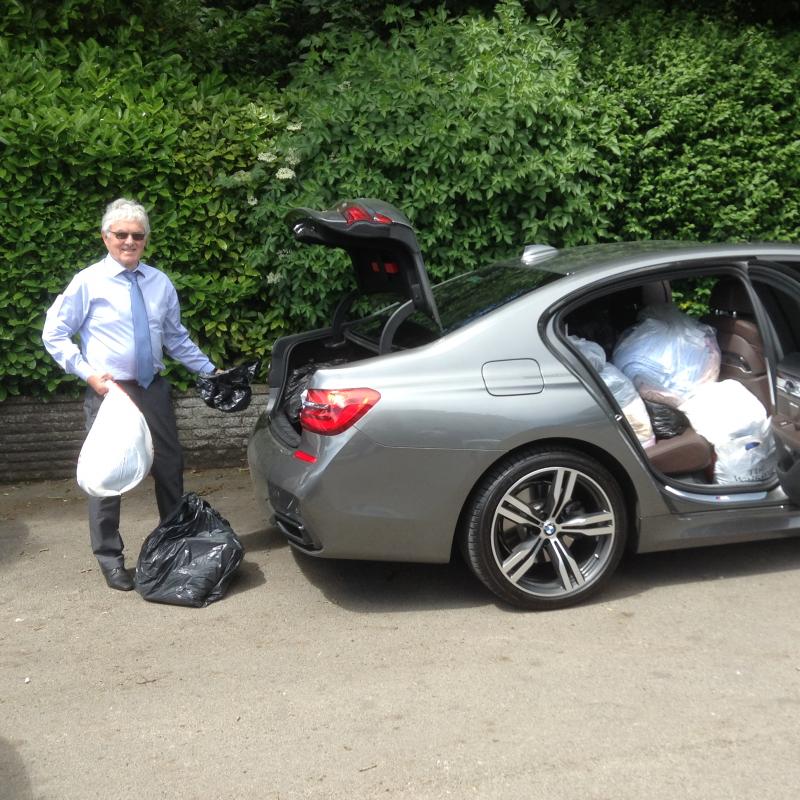 Show related pages

Gerry Adlord, Tony Ambler and Rev. Michael Sabell welcomed.
Update given on Brian.
Donations with top ups in some cases agreed to Yorkshire to Gambia Educational Trust, Vamos, Polio Plus, Foundation and Yorkshire Air Ambulance.
Clothing collection (pictured) today.
Sponsored walk raised £920.
Tombola event on the Racecourse tomorrow evening.

Tick lists out for Farewell, Joint Presidents' Service, strawberry tea and BBQ.
15 guests next Tuesday at the Bike Ride key supporters / sponsors lunch.