Leyland Trucks Helping Hand
Donate £1,000 to Sefton Young Carers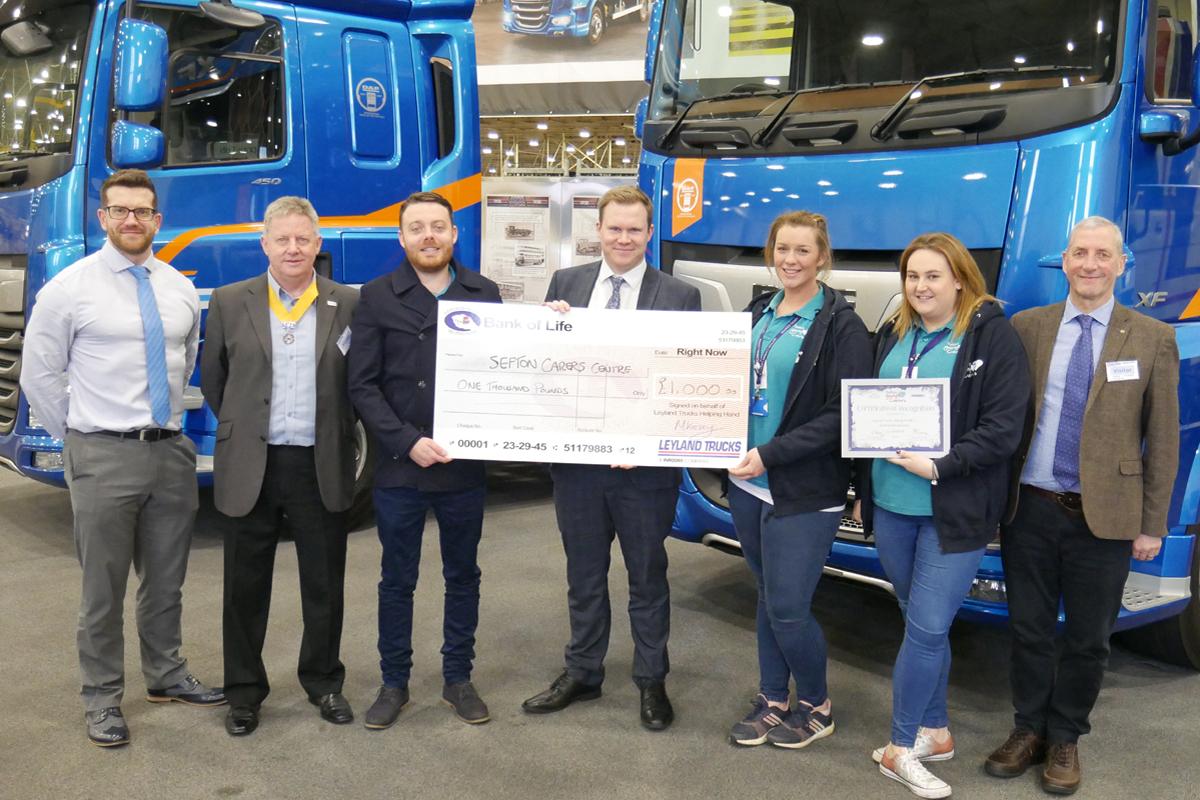 The Rotary Club of Southport Links are delighted to work closely with Leyland Trucks Helping Hand, who have just donated £1,000 to Sefton Young Carers, a cause that Southport Links Rotary have supported for many years.
Leyland Trucks Helping Hand is a charity run by employees of Leyland Trucks based in Leyland, Lancashire. The charity is in its 25th year and its aim remains clear; to support local charities and causes that can impact lives and communities in the surrounding area. The work that Sefton Young Carers do with young people with caring responsibilities is perfect fit with the aims of Helping Hand, to be able to provide respite, a safe social space and support to youngsters who have to deal with very grown up pressures.
Photo caption : Ben Holloway Leyland Trucks; Mike Green, President Southport Links Rotary; Scott Jones, Sefton Young Carers; Matt Kersey, Chairman Helping Hand; Ruth Kinahan, Sefton Young Carers; Eve Bicker, Sefton Young Carers and Phil Holloway Southport Links Rotary.