RYLA 2019
At a joint meeting with Brit Valley Rotary Club the three students, Isabelle, Llywelyn and Eddie talked about the experience and how it will influenced their going forward .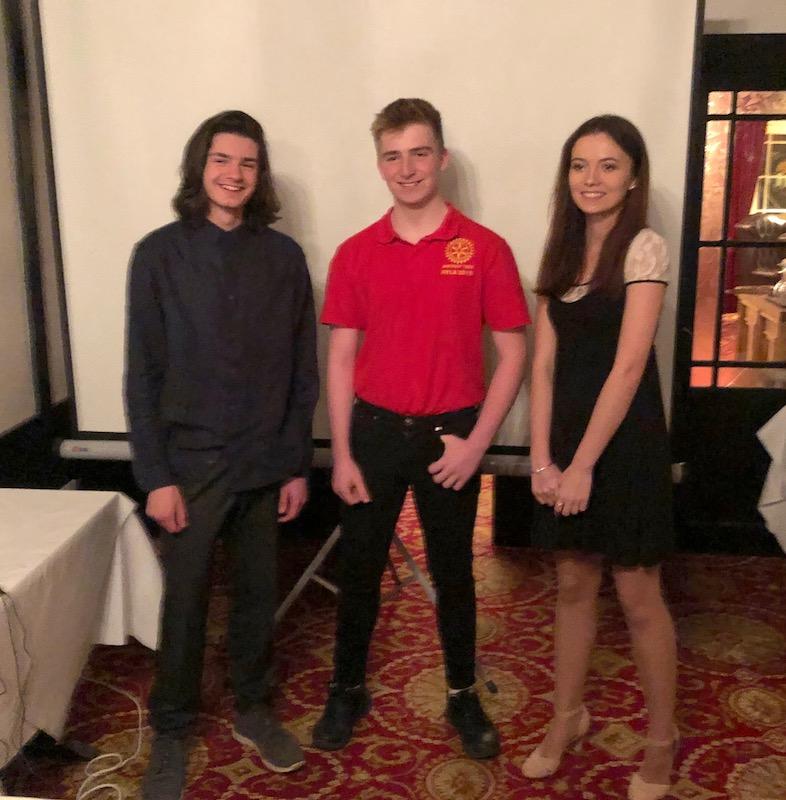 The RYLA course on Dartmoor includes elements of activities aimed at strengthening all aspects of a young persons character, drawing on their strength and enhancing their leadership skills. Outdoor challenges feature alongside indoor intellectual experiences, with discussions, team dynamics, communication, and motivational elements all playing a part.
These confident and bright young people shared with their families and Rotary members and guests, what the experience had meant to them, in a variety of entertaining ways. All without doubt were sorry that their experience had come to an end and would in future encourage other students to apply for the award and thanked Rotary for sponsoring them.