Bohemian Rhapsody
Fri 22nd March 2019 at 19.30 - 22.30
Film Night: The story of the legendary rock band Queen and lead singer Freddie Mercury, leading up to their famous 1985 performance at Live Aid.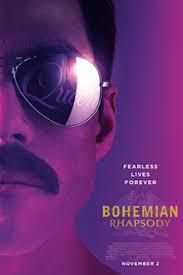 We would like to thank everyone who came along and enjoyed Bohemian Rhapsody.
We had a record 116 people on the night.
On the night we had a Comic Relief collection and raised £166.53. Thank you to all who contributed.