630 Years of Service to Rotary!
President's Night Long Service Awards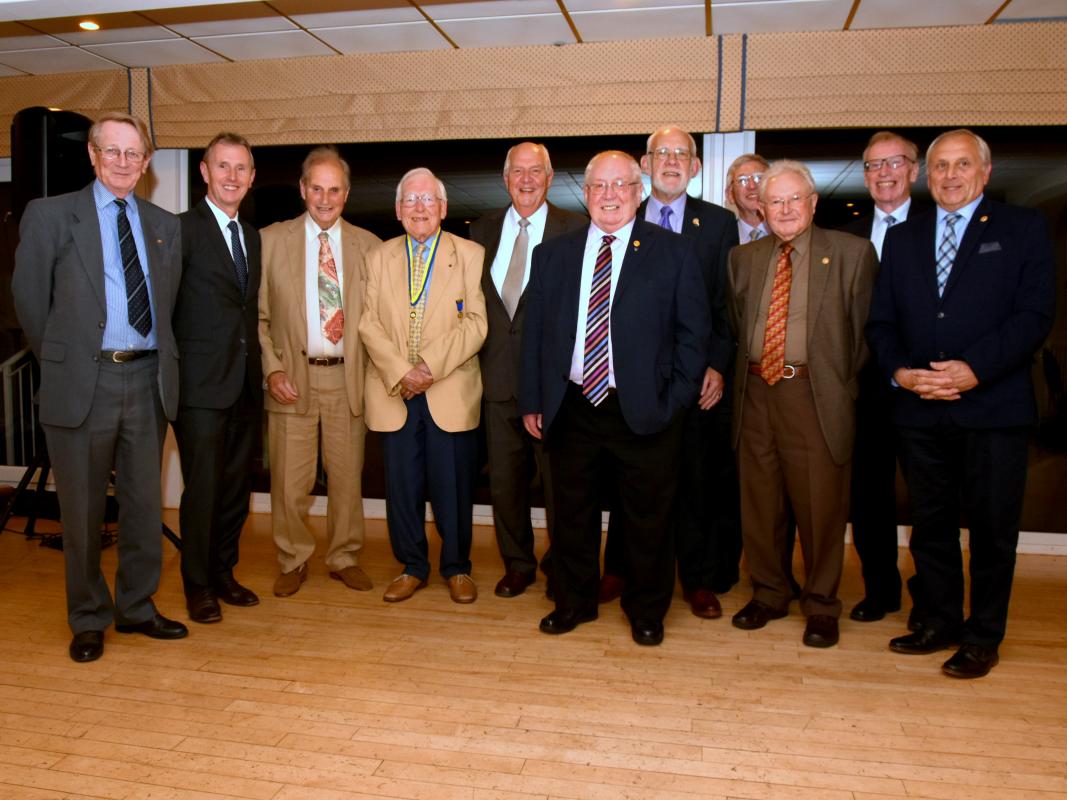 630 years of service to Rotary and the community!
At his President's Night Dinner, held at Clitheroe Golf Club, Clitheroe Rotary President, Sandy Morrison, presented 20 Rotarians with long service awards. John Myers MBE and Jim Parker MBE have been members for 50 and 45 years respectively. Other members were presented with 35, 30 and 25 year certificates.
Our picture shows those Rotarians who were able to attend the dinner to receive their awards.