New Member Simon Marsland
Tue 7th May 2019 at 19.30 - 21.30
New Member Simon Marsland joins Rotary in Ramsey.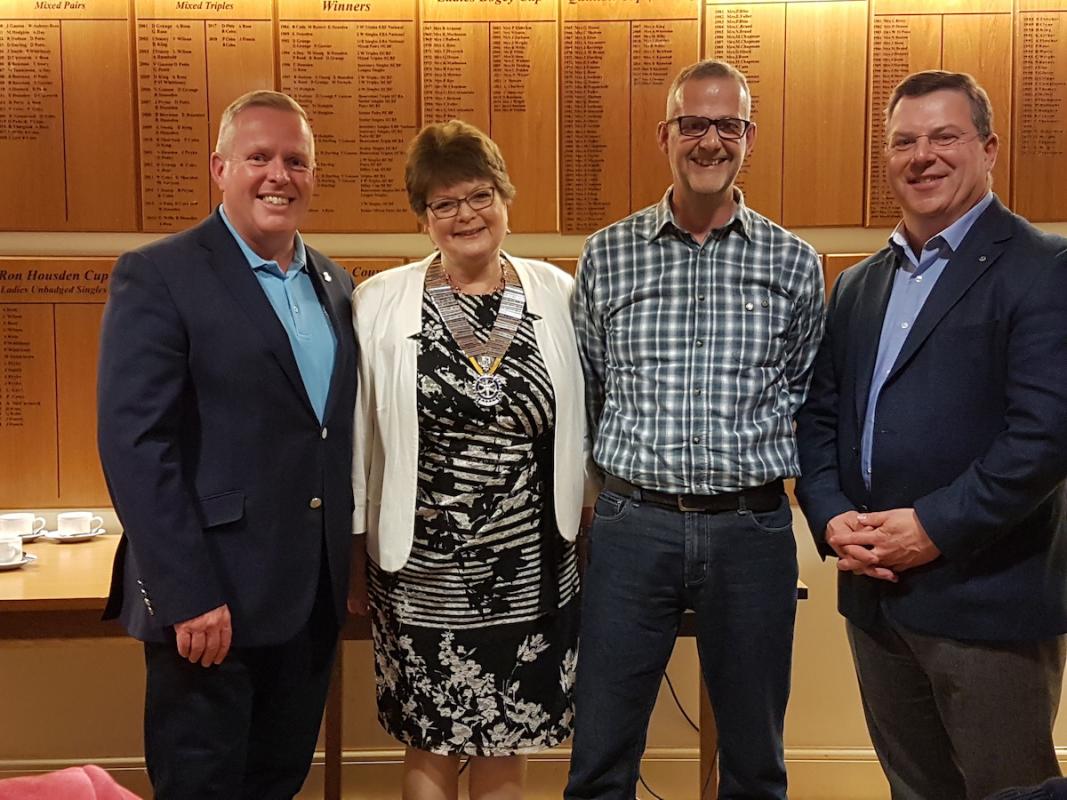 Our club welcomed Simon Marsland as our second new member of 2019 on 7

th

May. Simon has been a regular visitor to our club over the past few months, and we're sure he will enhance the vibrant and diverse fellowship our members enjoy

.

Simon enjoys life as a self-employed courier with the brilliantly named "Grabbit & Run"!

The essence of Rotary world-wide is foremost about Service & Fellowship. The Rotary International Foundation serves Humanity both within our Local Communities and Worldwide. Our motto is "Service above self".  




It's not all "good works"- Rotary is also about having some fun, as "we are everyday people" who also like to let our hair down

.


Just as "a taster" we enjoy many events together such as:




Dragon Boat Racing, Quiz Night, Race Nights, Antique Fair, Santa Float Run, a concert at the Royal Albert Hall, Last Night of The Proms, Ten Pin Bowling, a Christmas Dinner (complete with musical interlude provided by members), Bird Watching, Magic

and much more besides.