Classic Car Run
Wed 31st July 2019 at 18.30 - 22.00
Meet at Nock Deighton Livestock Market, Tasley, Bridgnorth. Cars are judged by the President. A route of 30-40 miles can be taken ending ending at The Down for a buffet supper. Cars can also go directly to the Down if owners prefer.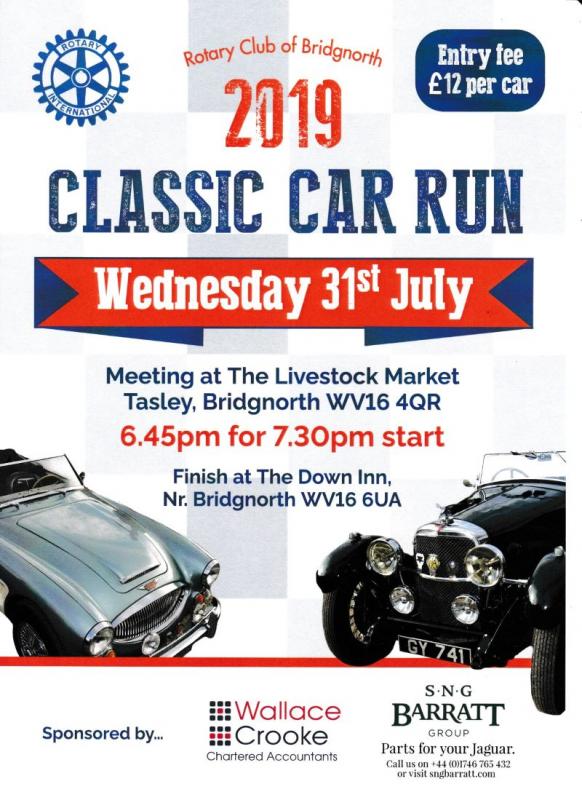 We are pleased to be sponsored by SNG Barratt who supply parts for Jaguar cars and Wallace Crooke who are local Accountants .
The Classic Car Run is an opportunity to drive your car around the countryside and enjoy a buffet meal at the Down.
The President , Robert Davies, will judge the cars at the local Livestock Market Tasley, before about a 30 mile drive.