Working with local schools in a Horticultural project
This year we wrote to schools inviting them to participate in a Horticultural Project and 4 schools have come forward: Endeavour Co-Operative Academy, St, Thomas of Canterbury Juniors, Shenfield ST. Mary's and Kelvedon Hatch Community Primary School.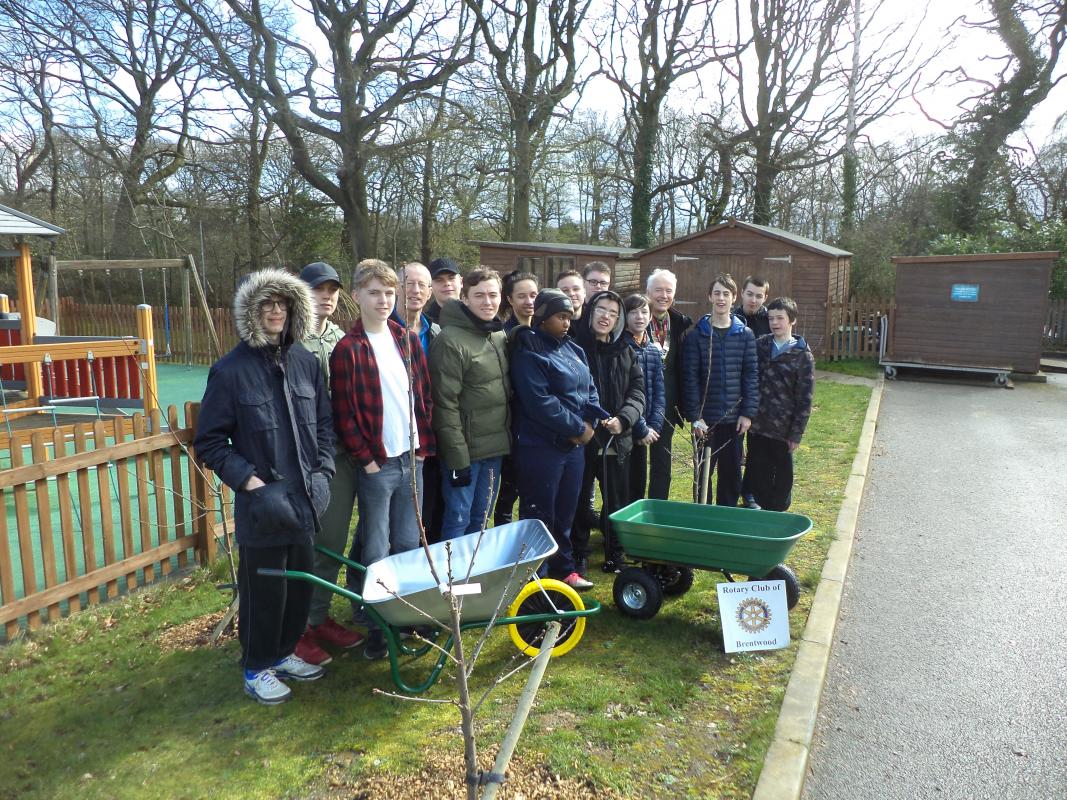 The Rotary Club of Brentwood are facilitating a competition to encourage young people to gain an interest in horticulture and the environment.
Rotary clubs throughout the country run competitions for young persons in a variety of different genres including Young Chef, Youth Speaks, Young Photographer, Young Scientist etc. These are often District wide and the finalists go on to compete nationally.
These competitions tend to be attracting the more academically able, and we here at Rotary Club of Brentwood would like to introduce a competition that we feel would be more inclusive.
Four schools have agreed to take part in this project and the Rotary Club of Brentwood have supplied the schools with some basic kit to enable them to grow something from scratch. For the first year we aim to keep things very simple by seeing which school can grow the most potatoes from a given weight of seed potatoes. Also the very popular tallest sunflower competition where again we would supply the seeds etc.
Watch this space and check their progress.