Notice: Undefined index: ClubID in /home/rotaryribi/public_html/clubs/page.php on line 395

Notice: Undefined index: DistrictNo in /home/rotaryribi/public_html/clubs/page.php on line 399

Notice: Undefined index: DistPost in /home/rotaryribi/public_html/clubs/page.php on line 399

Notice: Undefined index: administrator in /home/rotaryribi/public_html/clubs/page.php on line 403

Keith Powell Whisky Tasting
Fri 29th November 2019 at 19.00 - 23.00
Whisky Tasting, Friday 29 November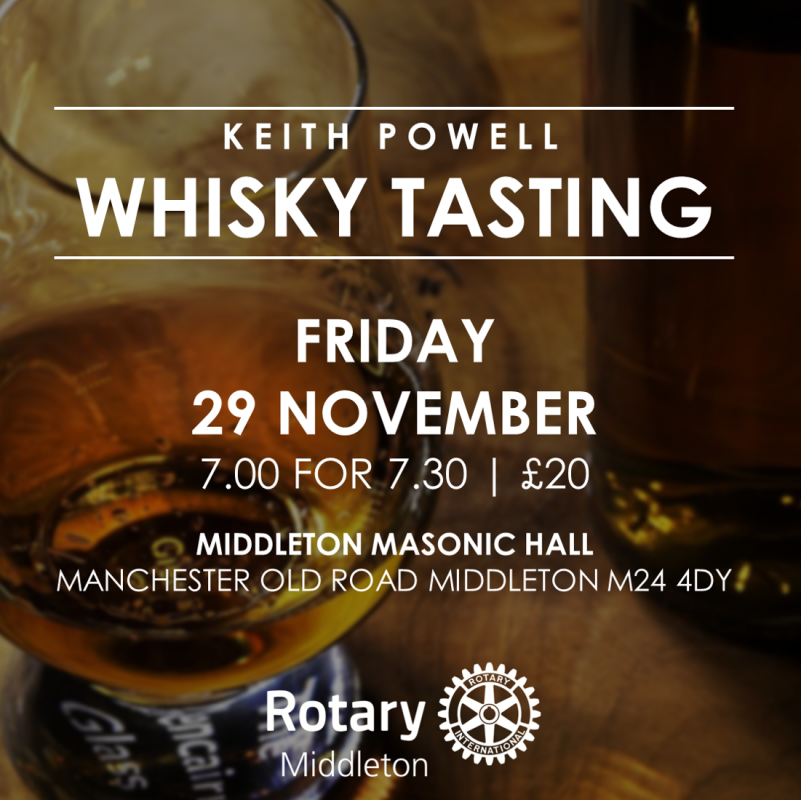 Join us for our Keith Powell Whisky Tasting spectacular on Friday 29 November 2019, 7pm at Middleton Masonic Hall, Manchester Old Road, Middleton, M24 4DY when we will be sampling five top drawer whiskies during the evening.
As always we will auction off any remaining whisky.
Tickets are just £20 each, and includes five whiskies and pie supper.
All proceeds to mikoroshoni primary school, kenya and the rotary foundation.
Online tickets available via