Environmental Issues
Details of Environmental Projects will appear here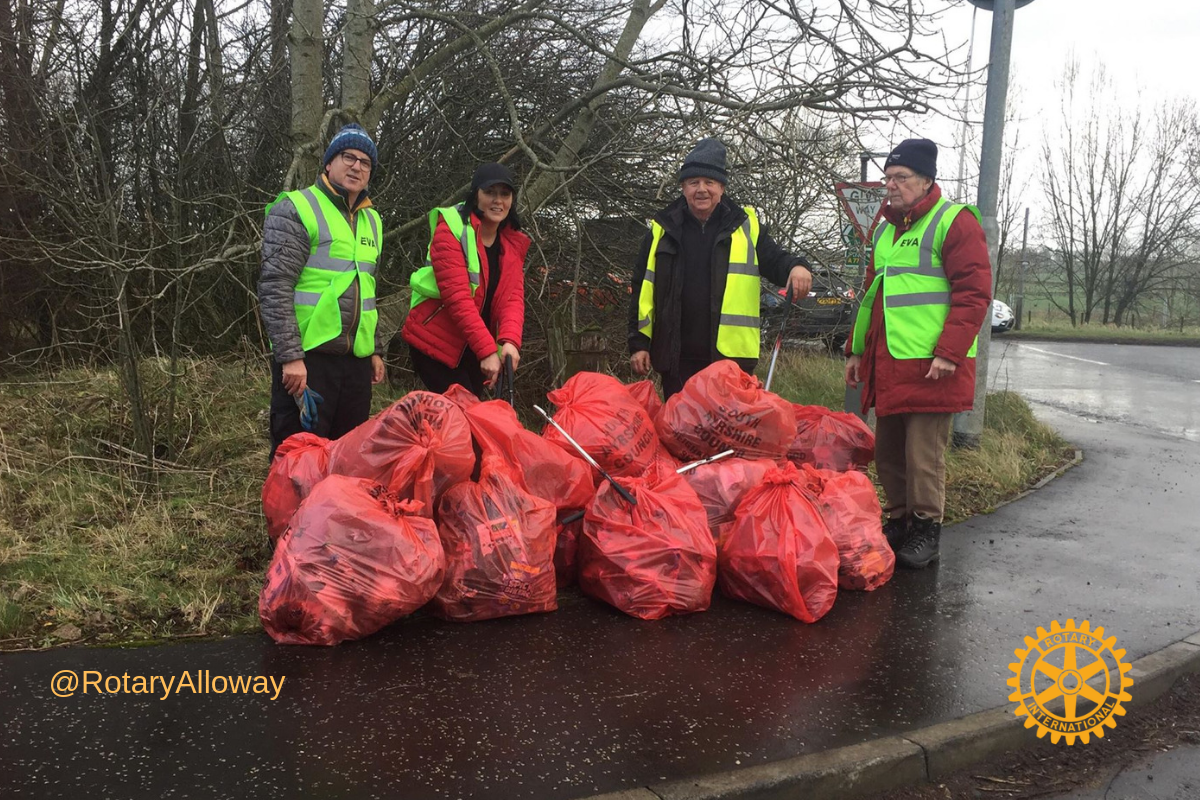 Since the Summer 2018, several Alloway Rotarians have been involved with litter picking around Alloway, generally on the second Saturday of the month.
Full details can be found on our facebook page @RotaryAlloway or on our event page on this website.
We also get involved in the Annual Beach Clean in the Spring.