Rotary Fun Quiz Night @ The Griffin
Mon 28th October 2019 at 19.30 - 22.00
Does what it says on the tin. Make up your teams of 4 and enter!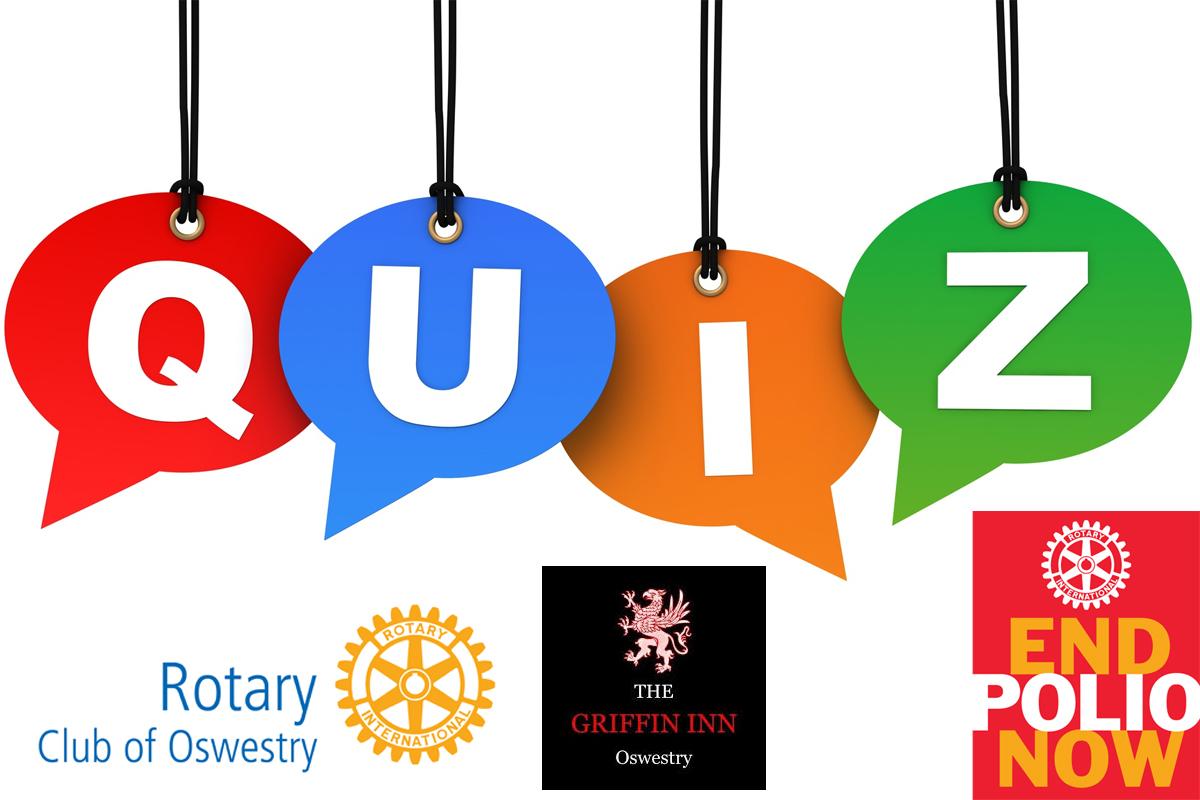 The Fun Quiz is also confirmed for Monday October 28th

Download a poster and display it on a noticeboard?

7.30 for 8.00 pm start.

Teams of 4 and a maximum of 12 teams.

It will last no more than two hours. Plus a raffle.

Can you all make up a team of 4 with Rotarians and friends?

Many thanks to you all.

David Griggs
db.griggs@googlemail.com