Living Tree Donation
Fri 19th July 2019 at 12.00 - 13.00
President David Weston met with staff at The Living Tree and presented them a cheque for £800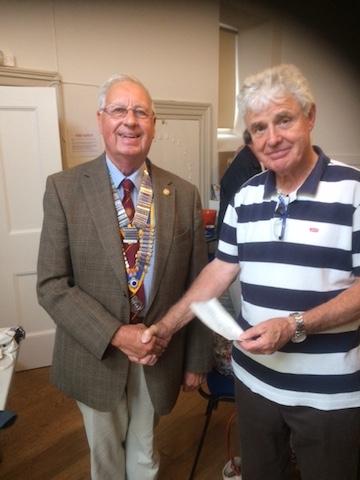 Back in May, members and friends of the Rotary Club of Bridport gathered at the Salway Ash Village Hall to enjoy a Frugal Lunch together, although in all honesty it was not that frugal. However the proceeds of the lunch, which included a raffle that was generously supported by everyone, was just under £800.
On Friday 19th July Club President David was able to attend a weekly meeting of The Living Tree to present them with a cheque for £800. The Living Tree is a local charity set up by Dr Jo Cotton and local cancer sufferer Jo Farrell.
The Living Tree offers a meeting and social grouping place for anyone with cancer in Bridport and the surrounding area, this is the only cancer care centre in Dorset and the opportunity to meet, learn, laugh and offer mutual support is greatly valued by all who attend. They meet every Friday at The Friends Meeting House in South Street.
The Rotary Club donation will enable the group to continue their work.