Brit Valley give green light to Purple
Visit by Purple CEO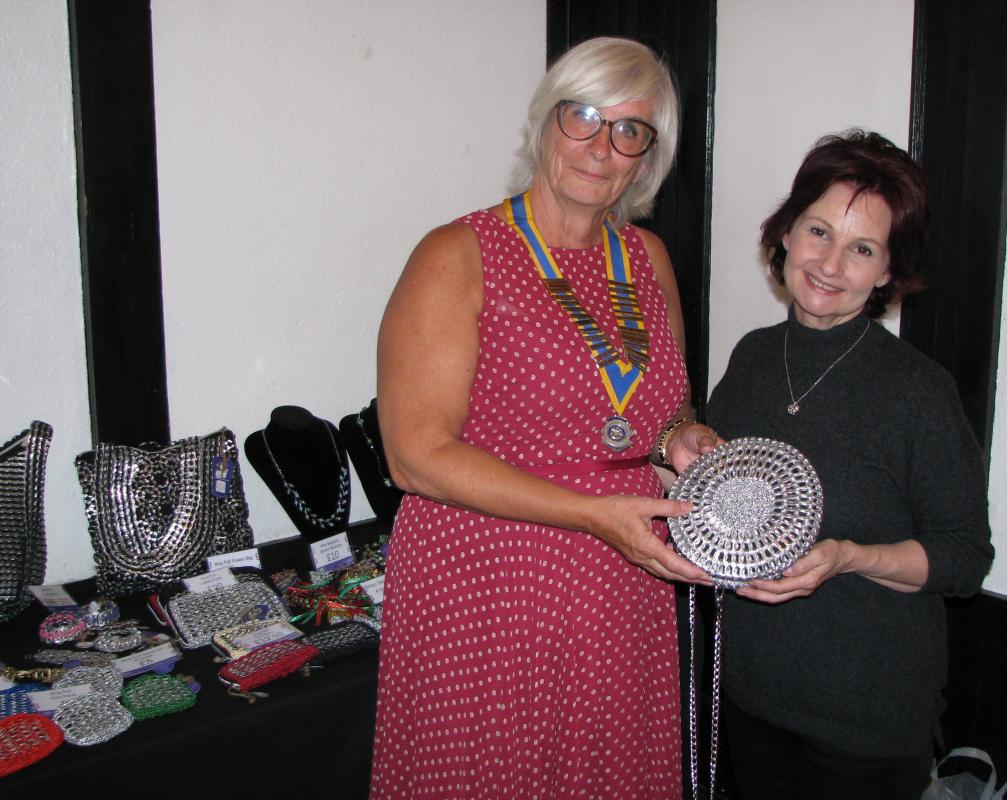 Members of Brit Valley Rotary Club together with their partners were enthralled last week by a presentation from Jane Walker, MBE, who disillusioned with her career in the newspaper industry, took a short break in the Philippines where she discovered her "epiphany moment".
So began a 23 year crusade to try and help break the cycle of poverty through education, welfare and livlyhood programmes, Starting with the education of the children working on the rubbish dump, the Purple Community Foundation (PCF) then turned their attention to the families and through a programme of skills training have been successful in producing a number of superb handmade upcycled products ranging from jewellery to handbags, to purses and Christmas decorations, providing them with a sustainable income.
As well as the heartwarming talk from Jane,members viewed a short video about the project. There was also a display of the products which were eagerly purchased by members and partners.
PCF is one of BVRC President Lindsey Luxton chosen charities during her year in office, and she thanked Jane for her informative address particularly as she had returned home early from her latest visit to the Philippines to attend.
As part of her commitment to the charity, Brit Valley will be selling a range of the products on their Melplash Show stand later this month.