MERGUS PLASTICUS DUCKS!
.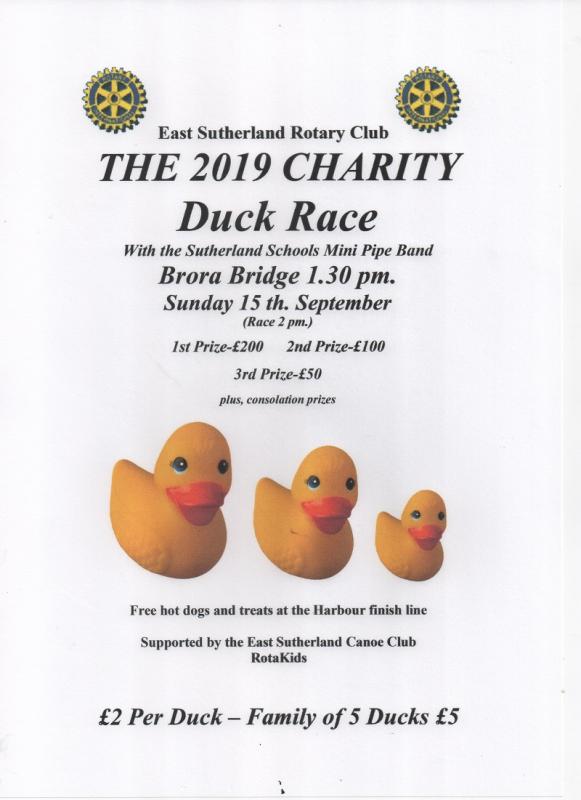 Throughout the summer months the RSPB has been monitoring many interesting trends in birdlife across Sutherland especially the migratory birds such as the Ospreys now nesting in perhaps 15 sites across the county.
The encouraging return of 200 pairs of Arctic Terns to Kintradwell Bay outside Brora and a whole extravaganza of migratory and resident bird life has kept visitors and local enthusiasts' content, even excited by bird life in our region.
We tend to take the many water bird such as ducks for granted as the common gull seems now to be almost of rodent reputation as it has moved to our rooftops from the sea cliffs where it traditionally nested.
But the sea shore and the lochs are teaming with a treasure-trove of birds with perhaps the many versions of duck and goose amongst the easiest to spot.
Everyone has probably seen the Mallards that children tend to throw bread to at the harbours and river-mouths, the Eider Ducks that sail in rafts off our local beaches, the elegant Pintail is all along the Sutherland East Coast and seen on Loch Fleet as are Pochard and the occasional Shoveler Duck and common Tufted duck are everywhere.
But the casual watcher should look out for the Golden Eye in lochs and rivers and even along the coastline while the Long-tailed duck is seen in growing numbers off our beaches and Mergansers are increasingly seen from Bonar Bridge to Helmsdale as summer visitors.
However, this summer the most watched duck in Sutherland is probably the Mergus Plasticus a cousin of the Red breasted Merganser which has been seen in Helmsdale, Golspie and Dornoch in flocks of up to 2,000 and is scheduled to fly into Brora on Sunday 15 th September for the final duck race of the racing season. This is when the Rotary Club of East Sutherland holds its Charity Duck race at 1.30 complete with Pipers, a free Bangers BBQ, Rotakids entertainers and the East Sutherland Canoe Club on hand to escort the yellow, the blue, the red and the white versions of this specialised bird down the river from bridge to harbour.
Watch out for your chance to sponsor a duck and win cash prizes while helping local charities and youth clubs.