Hero's within our community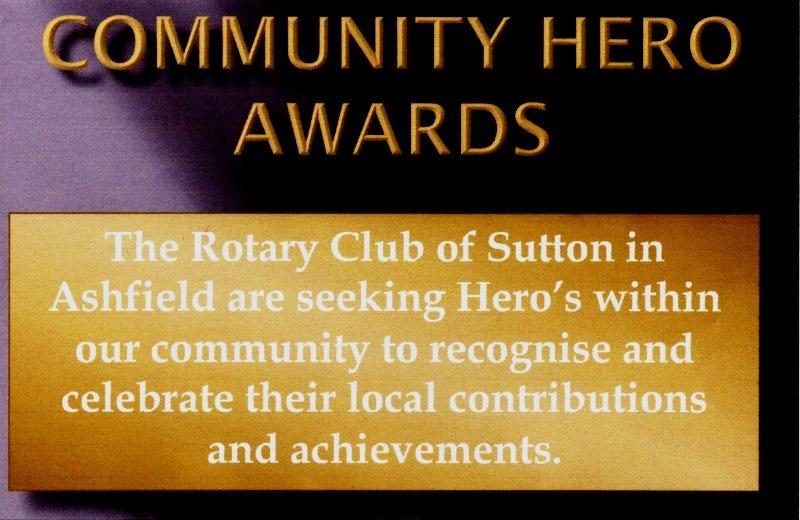 Individual Categories include
Young Hero
We're looking for young people (aged 18 and under) who are happy to help others. It may be in a big or small way, organised or not, simply tell us the good deeds they have been doing. Nominations are for individuals only.

Super Trooper
We're looking for those community stalwarts who have been turning up for years to support a group, organisation or cause. Every group has at least one and they are worth their weight in gold. This is like a long service award and a chance to say thanks to your Super Troopers. Nominations are for individuals only

Good Neighbour

Everybody needs them. This category is a chance to say thanks to someone nearby who perhaps helps you or others in big or little ways, from taking in the bins, to doing a bit of shopping or something else. Say thank you by nominating your Good Neighbour. The actions don't have to be related to an organisation or a cause. Nominations are for individuals only.

Inspiring Others
This category is for people who know how to motivate and inspire others to do great things in the charity and voluntary sector. They are the ones who know how to get things done and lead by example. Nominations are for individuals only.
Green Hero
We're looking for people who may be involved in environmental projects, which can be anything from encouraging recycling to looking after community allotments. As long as there's an environmental benefit, then nominate your Green Hero in the Community Heroes Awards. Nominations are for individuals only.
Business Community Action
There are lots of businesses who put aside profit to help the community, voluntary sector or a charity. This is a chance to recognise a business which is happy to help the local community and voluntary sector, either by fundraising, donating time or goods or in some other way. Open to businesses (not charities, not-for-profit, social enterprises or public sector).
Beyond the Call of Duty
This one is for the paid workers in the charity and voluntary sector. While volunteers are the life-blood of our sector, there is still a need for paid, professional employees and this category is about recognising those who go above and beyond the call of duty. Nominations are for individuals only.
Brilliant Board/Trustee/Governor Member
Charities, groups and schools often need some expertise to help with the big picture issues and the work of trustees and board members is just as important as what's happening on the frontline. It's all about team work at the end of the day. Why not nominate your outstanding board / Governor members and trustees? Nominations are for individuals only.
Fundraiser Champion
This award is for a local person who has a secure track record of raising funds within the local community. This person will be giving their time freely to raise funds for others on a regular basis.
Love where you live
This individual will be a person who actively promotes the local area in different ways. They will showcase what Sutton in Ashfield has to offer via social media, the internet and through the way in which they interact with day to day activities within Sutton in Ashfield. They will be a force for local good in promoting our local area.
Group Category
Awesome Team


We're looking for those teams who really pull together for a project or organisation in the charity and voluntary sector in Sutton in Ashfield. Their work must really make a difference to people in the local community. Nominate your outstanding teams who epitomise the phrase "team work makes the dream work".
For a printed application form email:
community–action@sina-rotary.org.uk
To download a form to email youself CLICK HERE