Community Draw
Following the success of 2018 we are pleased to invite Community Groups, Schools and Charities to participate in the 2019 Community Christmas Draw
What Happens Now

Thank you to all those good causes who have chosen to participate in the Community Christmas Draw.
The next steps:

Please keep the counterfoil books intact
All counterfoils, ticket money and unsold tickets MUST BE RETURNED by Thursday 12 December to promoter or collection points (see below).
All of your returns will be checked and formally logged.
You will be asked to sign the log, and you will be given a receipt.
Preferred payment of ticket money is by bank transfer.
Internet Banking Transfers direct to Rotary Club of Easthampstead
Sort Code: 30-99-08 Account Number: 22551368 Ref. your organisation
Cheques payable to Rotary Club of Easthampstead Trust Fund
Please note: No cash payments
The Draw
.... will be a short, simple and informal event.
Please advise us if a representative of your organisation will attend the draw at Coppid Beech Hotel on Monday 16 December at 8pm.

Prize-winners will be contacted as soon after the draw as possible and arrangements made to hand over the prize money.
Presentation Evening
A representative of your organisation is cordially invited to attend the Coppid Beech Hotel on the evening of Monday 13 January from 7.00pm when we will hand over the funds raised to all the participating organisations.

More information will be provided closer to the actual date.
Collecting Centres
Involve Community Services, The Court House, Broadway, Bracknell, RG12 1AE
T: 01344 304404
Wokingham Volunteer Centre, 1st Floor, Indigo House, Mulberry Business Park Fishponds Road, Wokingham RG41 2GY T: 0118 977 0749
Promoter: Rob Hughes 36 Holmbury Avenue, Crowthorne RG45 6TQ Email:robis62@btinternet.com Emergency Telephone No: 07951 816757
We are grateful to our sponsors who are covering all the costs enabling all the money you raise to be returned to you at a presentation evening on January 13th 2020.
Main Sponsors - Jemca Toyota Bracknell and L&G Homes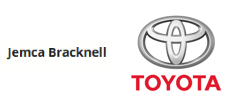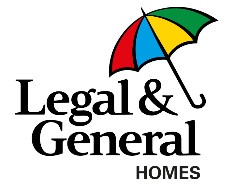 Other Sponsors - Creative Flooring Crowthorne and UK-Coins.com
What previous participants have told us

"How exciting - can`t wait to be part of this fab event again!"

The Pines School

"Last year was fantastic, keen to be involved again this year."

Just Around the Corner