Community Draw
Following the success of 2018 we are pleased to invite Community Groups, Schools and Charities to participate in the 2019 Community Christmas Draw
Raise funds at no cost to your organisation
Following the success of 2018 we are pleased to invite Community Groups, Schools and Charities to participate in the 2019 Community Christmas Draw.
The draw will be organised and administered by the members of the Rotary Club of Easthampstead and will take place at 8pm on Monday 16 December 2019 at the Coppid Beech Hotel, Bracknell.

We will provide you with draw tickets (free of charge) for you to sell to your supporters and contacts and the general public. All the money you raise will be set aside by the Rotary Club and handed back to you following the draw.
£1 Tickets will be in books of 5.
1st Prize £500 2nd Prize £250
10 Prizes of £100
5 Prizes of £50
How it works

Appoint a contact for your organisation.
Using the form below, provide a name and email address with a telephone number if possible.
Let us know how many books you hope to sell (we can provide additional books later as required). There is no minimum number.
Raffle book collection points are:

Involve Community Services, The Court House, Broadway, Bracknell T: 01344 304404
Wokingham Volunteer Centre, Denton Road, Wokingham T: 0118 977 0749

All money, counterfoils and unsold tickets must be returned by 8pm on Thursday 12 December 2019.
Further details will be provided with your tickets.

We are grateful to our sponsors who are covering all the costs enabling all the money you raise to be returned to you at a presentation evening on January 13th 2020.
Main Sponsors - Jemca Toyota Bracknell and L&G Homes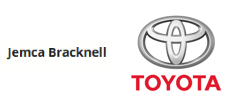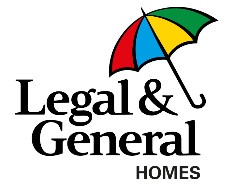 Other Sponsors - Creative Flooring Crowthorne and UK-Coins.com
What previous participants have told us

"How exciting - can`t wait to be part of this fab event again!"

The Pines School

"Last year was fantastic, keen to be involved again this year."

Just Around the Corner
Want to know more?
Fill out the form below, and we'll keep you up to date with further details nearer the time.