Weekly Newswire from Peter Race 7 August 2018
Ripon Rotary Club Weekly News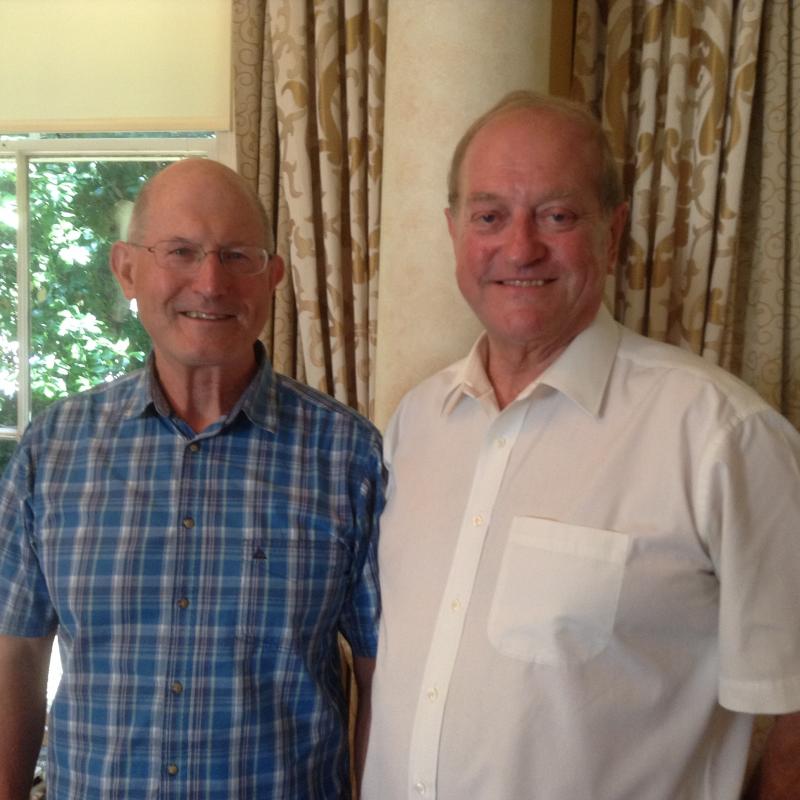 Show related pages
Speaker Peter Poznan spoke about the outdoor life from arbitrary strolls in the countryside to serious climbing. He emphasised the appeal with remoteness and peace contrasting with the pace of modern life. Peter is pictured with Chris.
Thanks expressed to all who contributed to the BBQ, Yorkshire Day Stall and St Wilfrid's Procession.
Tick lists out for the Whitby trip, Charter Night and District Conference.
Contact David St for detail on Environment Working parties.