Donation to the Lutterworth Share & Care Group
President Rob hands over a cheque for over £500 to Jackie Parkes, chair and founder of the Lutterworth Share & Care Group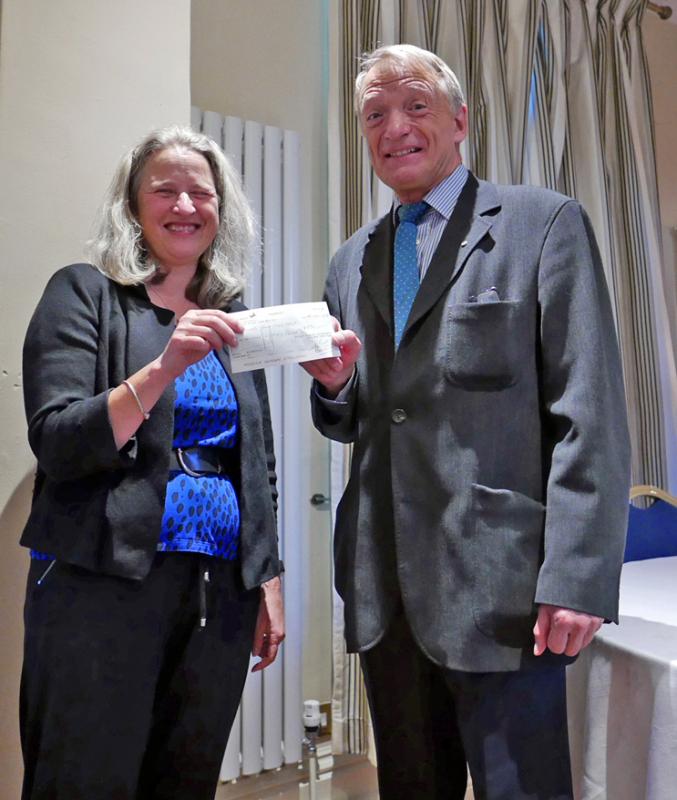 Following the highly successful music night held during the summer where our headline charity was the Lutterworth Share and Care Group, President Rob was delighted to hand over a cheque for more than £500 to Jackie Parkes, founder and chair of the Share and Care Group.
Other disbursements from the proceeds went to the Warwickshire Youth Jazz Orchestra who provided the entertainment at the Music Night, and a variety of other Rotary approved charities.
The Lutterworth Share and Care Group is a Social Support Group supporting members of the local community who have a diagnosis of Dementia, and their Carers.
Support is offered through a variety of specially devised activities, entertainment and social interactive sessions.