SATELLITE CLUB (formation)
In your 20s to 50s? Here's an exciting new way to make a difference by joining like-minded people to participate in charitable projects.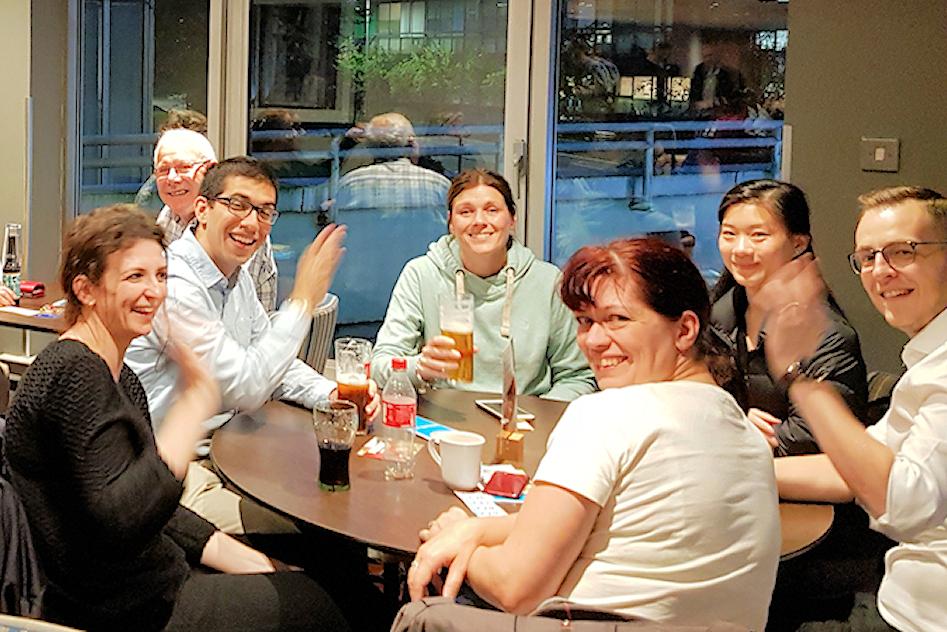 We're forming a SATELLITE CLUB to entice younger people into the joys and fulfillment of being a Rotarian. If you're reading this, you're the right kind of person!
This is for enthusiastic people in their 20s, 30s, 40s and 50s. You'll get together and decide what you want to do: not what we (the old fogies of the main Club) want you to do. You'll form your own committee, decide when to meet, decide where to meet, and decide what projects (mostly in the local community) to pursue.
We'll provide all the administration and give you as much (or as little!) other help as you need.
How about this idea for your first project? For many years we've been sponsoring an amazingly successful primary school football competition (see our separate web-page on this). We now have the opportunity to take this initiative a step further, by sponsoring short periods of sports coaching for less privileged and less able primary school pupils. This would be done in conjunction with the Glasgow City Council's 'Active Schools' coordinator, Grant Allison. This is an example of the kind of thing you, in our Satellite Club, could do; but it's for you to decide and for you to organise.
As a member of the Satellite Club you'll be a full Rotarian with all the advantages that come with it.
Have a look at the website of Rotary International in Great Britain and Ireland (link at the bottom of this page) to discover more about this wonderful organisation.
. . . . .or - even better - come along to one of our lunches on Thursdays. You'll definitely not regret it: it could change your life and the lives of many others!
Our contact details are at 'Contact' on the menu at the top-right of this page.