Mavis Gurd is honoured with Paul Harris Award
Sun 8th September 2019 at 12.00 - 13.00
At the Summer lunch the President made a special announcement that Mavis had been made a Paul Harris Fellow and an honorary member of the Club.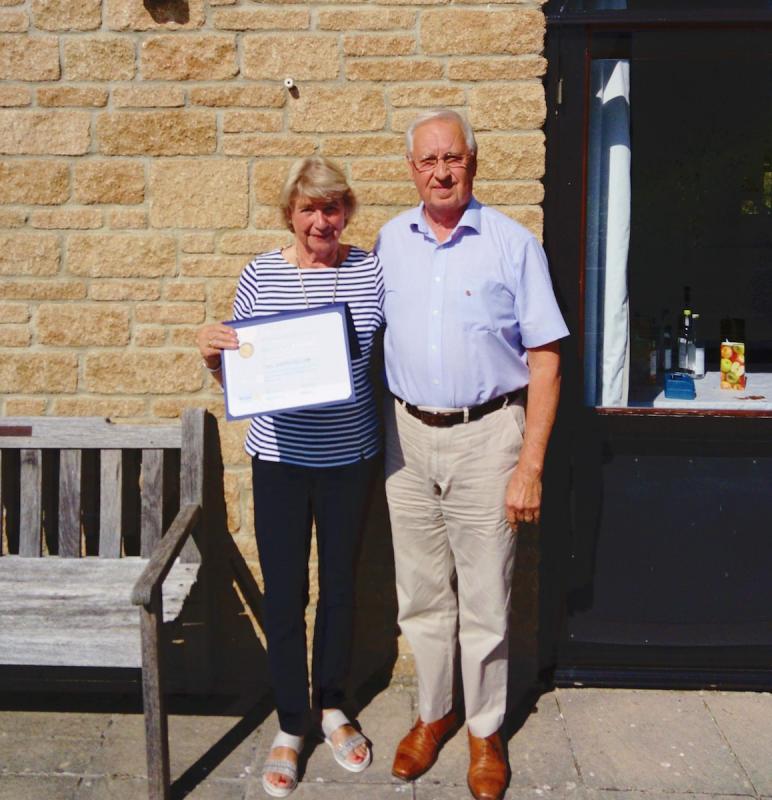 Prestigous Rotary award given to local lady.
At last weeks Bridport Rotary Club's annual fundraising summer lunch there was a surprise announcement that Mavis Gurd had been honoured with a Paul Harris Fellowship and honorary membership of the Club. Mavis is the first person outside of the Rotary Club to receive this award.
The award is given to persons that have given outstanding service to the Rotary cause. Paul Harris founded the Rotary movement in Chicago1905.
Over many years Mavis has helped the club at most of its events including the hyancinth bulb planting and has been a great ambassador for Rotary.
Mavis is a valued member of Inner Wheel of many years standing and is very involved with fundraising locally for Barnado's.