Rotary Club of Oswestry

Home | 'LIFELINE -07'
Wed Sep 19th 2007
- 00.00, Wed Sep 26th 2007
'Lifeline' or Crucial Crew is in its second year. Serving local Year 6 primary school students, Lifeline gives youngsters the chance to experience scenarios aimed at increasing their awareness of everyday health, safety and a
District Governor Tony Cotton is welcomed by President Jayne Middleton to the Club's Lifeline - 07 project. Tony spent a whole session with the members, students and presenters.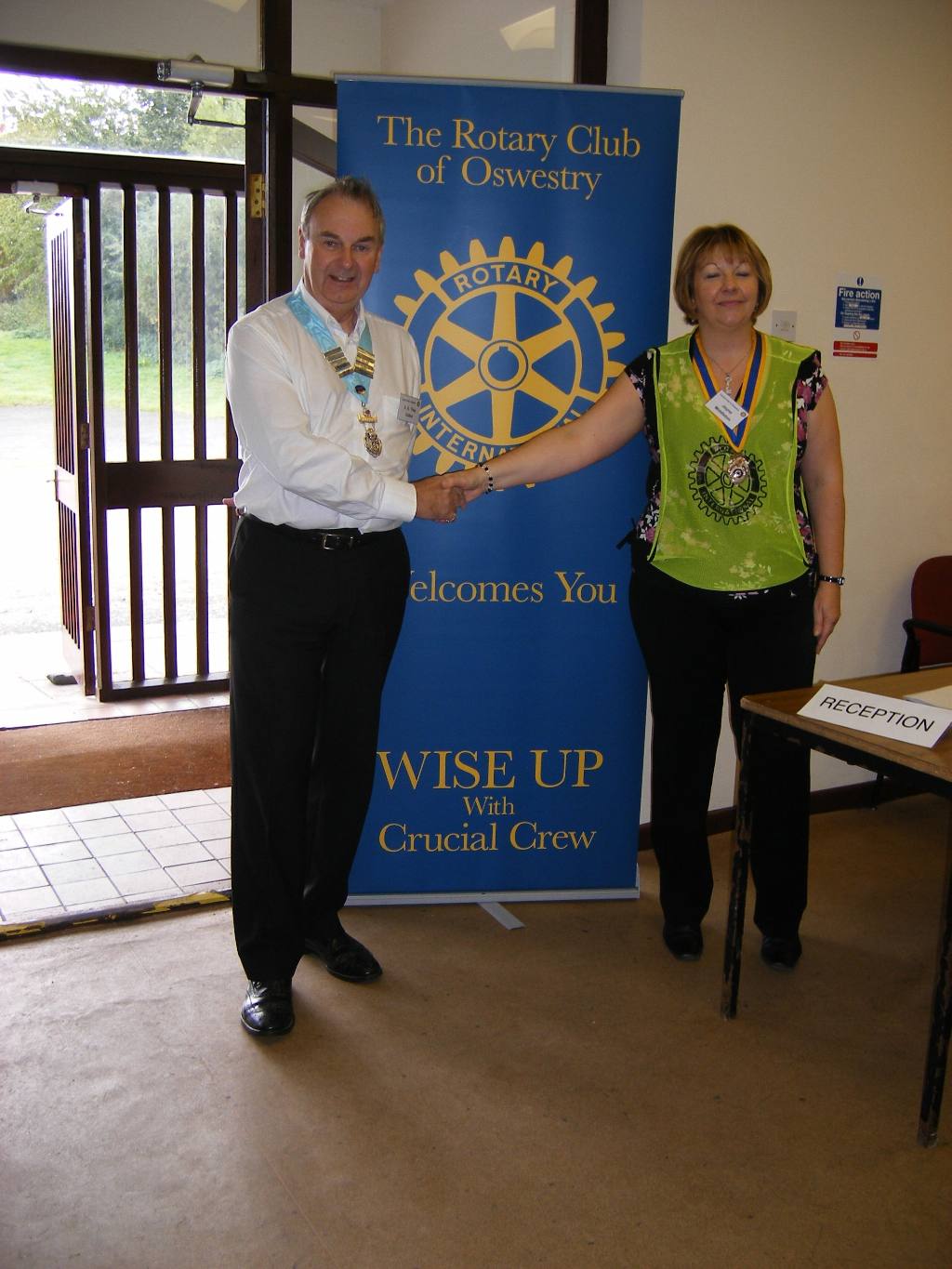 Commented the DG, "Oswestry RC is doing vital work for its local young people. Crucial Crew saves lives and if you have just protected one Year 6 student with this splendid effort, everything will have been worthwhile. I am proud of you."  
The 2007 event ran on six days this September at Oswestry's Park Hall. Usually two separate sessions a day allowed for a considerable number of pupils to take part; altogether just under 400 from 21 schools. The pupils experienced ten scenarios in either their planned morning or afternoon slot. These included, Police, Fire Service, Coastguard, National Farmers Union, British Red Cross, the Local Authority Road Safety Unit with a  Road Safety demonstration, Kitchen Dangers, Railway Safety and Internet Danger, the latter with the welcome assistance of the staff and students of the Marches Technology College.  
Oswestry Rotary Club is fortunate to have had sufficient funds, generously given in a considerable bequest to the Club by the late and much loved local writer, Mary Hignett. Commented Event Coordinator and Past President, John Neave, "Thanks to Mary's typical generosity, Rotary has once more been able to offer a very important service to our local young people".