Rotary Club of Durham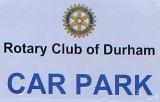 Park your car in Durham City on Saturdays for £2.00
Every Saturday, we provide a public Car Park on Territorial Lane in Durham, by courtesy of Durham University. Anyone can park their car here in return for a minimum donation of £2.00. All income from this service goes straight in to our Charity Fund.
Territorial Lane is off Old Elvet, first left after the Royal County Hotel.
The car park is manned by a rota of four people each Saturday. The rota is very ably managed by Mel French. The car park manning rota can be seen here.
And it's not just a couple of old geezers - on the morning of September 12th 2009, the Car Park was "manned" by two of our lady members - Ann Dart and Pauline Crow. As far as we can tell, this is the first time this has happened.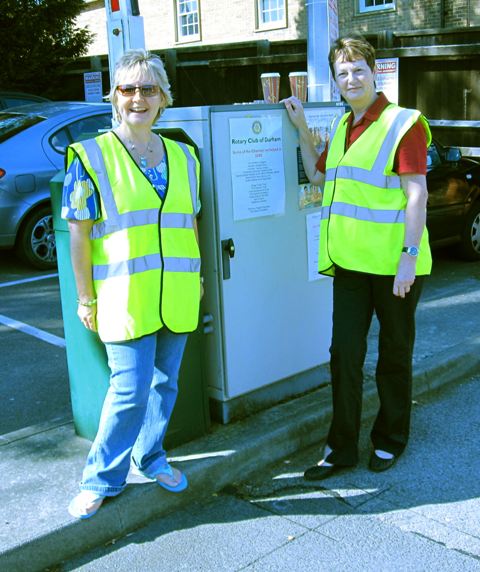 It happened for the second time on Saturday 21st July 2012 - and Pauline is there again, this time with Allison Thompson ...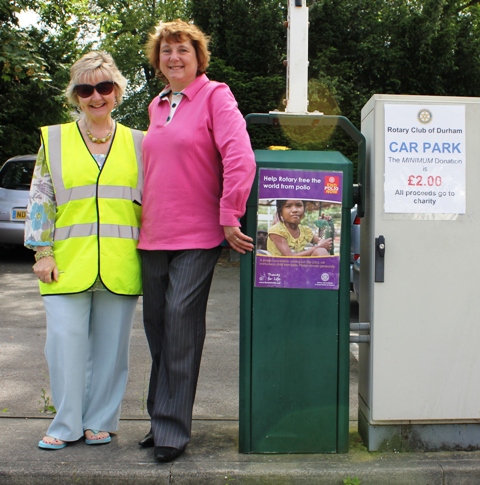 Well done, girls!