Rotary Club of Clifton (Bristol)

Home | David Constantine - Motability aid designer.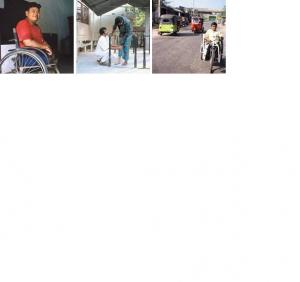 Wed May 3rd 2006
Welcome to Motivation
Working in partnerships to enhance the quality of life of people with mobility disabilities.
"Today's Motivation is working in partnership with a range of organisations to implement projects that enhance the lives of people with mobility disabilities.
We work with local disability organisations who understand the needs of their own communities. We also work with national and international non-governmental organisations and agencies to raise awareness of the rights of people with disabilities at governmental level.
Our programmes aim to improve opportunities for people with mobility disabilities by positively impacting on their physical, social and economic situation, resulting in greater integration into the community. Our partnerships ensure that local people and organisations have the skills to meet the needs of disabled people in their communities.
To date, our programmes have focused on Central America, East and Central Europe, South East Asia, East and Southern Africa and the Indian Sub-continent.
We believe mobility is an essential human right that enables people to achieve inclusion in all aspects of life."