Global Scholar helps homeless through art
Liz Powers, 2011-12 Rotary Scholar to Edinburgh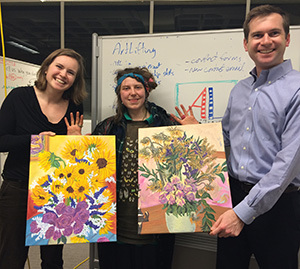 Liz has worked with homeless and disabled individuals in America for the past eight years. From 2006-10, she worked one-on-one with homeless individuals and helped them secure housing, employment, and food stamps. After graduating from Harvard in 2010, Liz received a fellowship to start art groups in women's homeless shelters in the Boston area.

"From 2011-12, I received a Rotary scholarship to study in Edinburgh. I earned a masters creating social change documentaries and started an art show that focused on the amazing talents of homeless individuals.

"Working with homeless artists as a Rotary Scholar was revolutionary for my growth as a social entrepreneur. In December of 2013, my brother Spencer Powers and I founded ArtLifting, an art gallery that features the work of homeless and disabled artists. By being on the ArtLifting platform, artists are emotionally empowered and have an opportunity to earn a stable income. ArtLifting's impact has been featured in the Boston Globe, Bloomberg Businessweek (online), ABC local news, and the Huffington Post. Our mission is inspired by Rotary's mission of Service Above Self."
Read the full article in Rotary Voices here
It takes a special type of person to be a Rotarian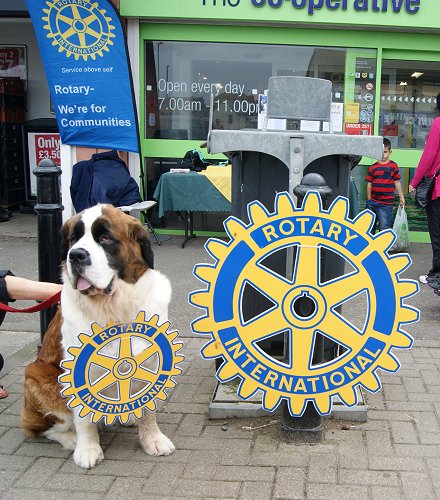 ... although admittedly having four legs is not usually a requirement.
Still, Eyemouth and District's latest recruit helped get attention at their local Co-op.
Clubs looking to raise their profile can get a set of two outdoor banners and two Rotary wheels as shown at a competitive cost by contacting MPRC chair Archie Ralston. Sadly, it doesn't include the dog.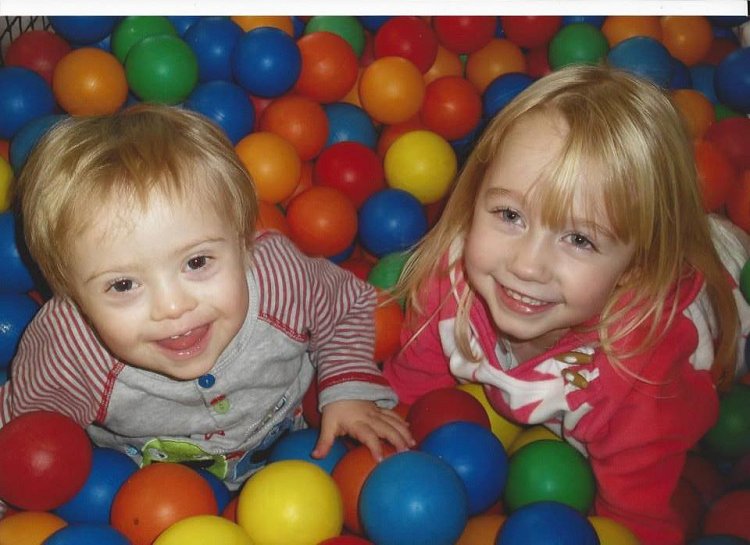 Ten-year-old Alexander McCormick from Kirkcudbright Primary School was the Junior winner in this year's RIBI Young Photographer competition.
RIBI Young Photographer is one of many activities which Rotary runs to help young people develop their skills. These include RIBI Young Chef, RIBI Young Musician and RIBI Young Writer.
Click here to see Alexander's winning photographs.
Bill Gates congratulates Rotary

Bill Gates' message to Rotarians on what we have achieved in the campaign to eradicate Polio from the world. Rotarians in District 1020 are very active in this campaign, raising a large sum of money towards it, and many have helped as volunteers in mass immunisation days.
He says that "144,000 Rotarians in the region worked tirelessly to secure the political commitment and the money...". That's the difference with Rotary, It's not just fundraising, we're an organisation of influencers and achievers. If that describes you, why not contact your local club? The "Clubs" menu option above will let you find out about the ones in our district, or see below to use the postcode search.
About Rotary District 1020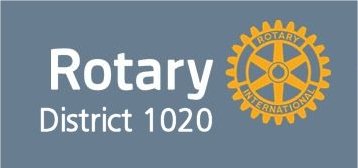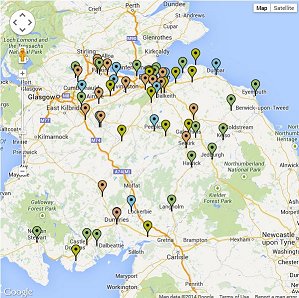 District 1020 covers the south of Scotland from coast to coast and from the Forth to the Borders.
We have over 1700 members in 60 Clubs
Click on the "Clubs" tab above to find out more about them, or find a Club near you by using this postcode search facility
Rotarians are supporting this website by advertising on it
Follow this link to see their advertisements