Cycle for Shelterbox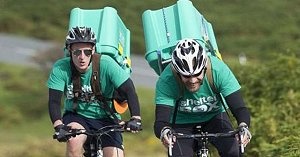 A late rash decision to take part in this event has resulted in possibly 6 Rotary members (currently Dalkeith, Esk Valley & Portobello) riding the 46 miles from Glasgow to Edinburgh with the idea of gathering up some funds to help support Shelterbox.
We would be more than happy to add to our number. Click below for more information

Flood Relief Fund aids local communities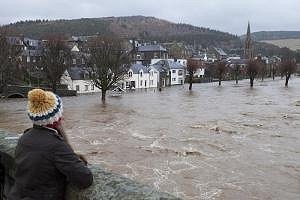 Thanks to donations by Rotarians and Rotary Clubs across Scotland, funds were collected to help communities affected by the unprecedented flooding at the turn of the year. Find out how some of the funds have been used by Rotary Clubs to help their communites get back to normal.
More young winners from 1020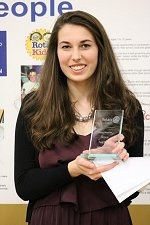 The Rotary Young Musician competition starts with individual clubs organising local competitions in schools, through area finals to the District final, then regional finals and finally to the UK and Ireland final. The standard is always high and we are delighted that competitors sponsored by clubs in D1020 took third place in both the vocal and instrumental categories at the national final.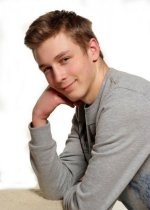 Anna Michels, a pianist sponsored by the Rotary Club of Falkirk took third place in the Instrumental category. You can read more on the Falkirk website here.

And Marcus Swietlicki, sponsored by the Rotary Club of Penicuik, took third in the Vocal category. More on the Penicuik website here.
A great achievement for them, and for our District.
Details of the 2016-17 Young Musician competition can be found here.
Young Citizen Awards 2016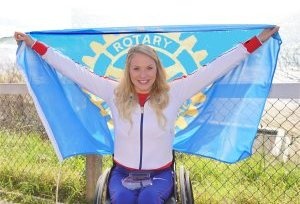 In December 2010 Samantha Kinghorn was crushed in an accident at the family farm near Gordon in the Borders, breaking her back. She had emergency surgery and spent five months in hospital, but the injury to her spine left her paralysed from the waist down.

Physiotherapy led her to wheelchair racing, where she excelled, setting Scottish records and representing Scotland in the 2014 Commonwealth Games. She has since represented Team GB in the European Championships, winning Golds in the 100m, 400m an 800m, and she has qualified to take part in the 2016 Paralympic Games in Rio de Janeiro.

Stop Press - In her qualifying competitions Sammi has just broken two records which were held by 11-time Paralympic gold medallist Baroness Tanni Grey-Thompson. See the BBC Sport feature here.

Her inspiring story prompted Duns Rotary Club to put her forward for one of the Rotary Young Citizen Awards presented annually by Rotary in Great Britain and Ireland and we are delighted that she was chosen as one of the winners. These awards were televised by the BBC and you can see Samantha and the other winners here.

The Rotary link doesn't stop there though. Samantha has been made an Honorary Member of the eClub of Southern Scotland, and we look forward to a long and inspiring relationship with her.

You can read more about the winners here.
Champions of Change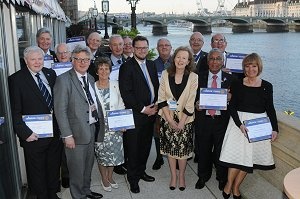 Congratulations to Grant Stephen, of the Rotary Club of Duns, and Robin Hamilton, of the Rotary Club of Dunbar, who were among the winners of this year's Champions of Change awards. Twelve awards were presented in a ceremony at the House of Lords, hosted by Baron Inglewood and presented by Minister for Civil Society Rob Wilson.

Two well-deserved winners.
Could you be a Rotarian?
Is Rotary for you? Have a look at this and see. If you think it is, why not contact a local club?
About Rotary District 1020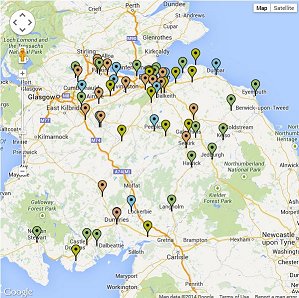 District 1020 covers the south of Scotland from coast to coast and from the Forth to the Borders.
We have around 1700 members in 59 Clubs
Click on the "Clubs" tab above to find out more about them, or find a Club near you by using this postcode search facility
Rotarians are supporting this website by advertising on it
Follow this link to see their advertisements