Sammi Kinghorn takes Gold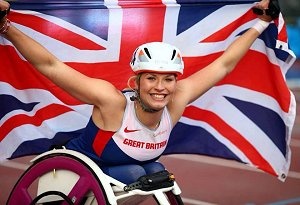 Rotary Young Citizen Sammi Kinghorn, the wheelchair Paralympian, is in the news again: she just won gold in the World Para-athletics Championships at the London Stadium (200m T53), creating a new world record in the process.

She has a strong connection with the Rotary eclub of Southern Scotland where she's an honorary member and an active e-member, and everyone will be delighted at her win: she's worked really hard since that accident in December 2010.
D1020 GSE team make headlines in Ohio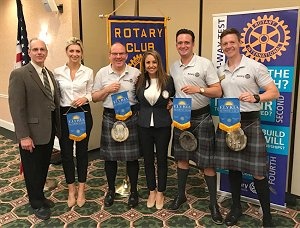 The D1020 GSE team visiting Ohio, were featured in local paper The Chronicle during ther stop in Elyria, Ohio. Led by PDG Andy Ireland and hosted by local Rotarians the team of young professionals are visiting their counterparts in the States to learn how their own professions, and people's lives, differ from those at home.

Elyria Rotarian George Costaras said the visit encourages peace and cultural exchange.

"To me this is internationalism. A big concept in Rotary is making friendship and peace one person at a time. Its big part of what Rotary is about," he said. "This is our opportunity for our club, a small club, that doesn't always know what to get involved in. As you can see from today, it just re-energizes us."
Click here to read the article.
District Quiz Winners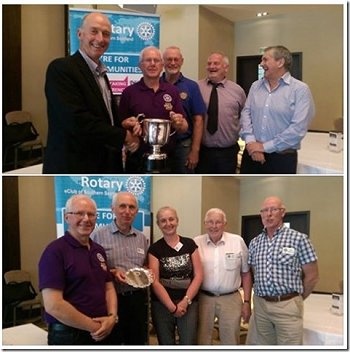 Congratulations to the Rotary Club of Langholm, winners of the Rotary International District 1020 quiz trophy and the Rotary Club of Duns, winners of the quiz plate. Thanks to District Governor Elect, Lindsay Craig, for making the presentations and for everyone who came along to the Radstone Hotel on the 18th June.
Scottish Parliament recognises Rotary
MSP John Lamont praised the work of Rotary districts across Scotland in delivering projects to improve their local area and beyond, in a motion to the Scottish Parliament on 29th March.

In particular he praised the work of the Rotary District 1020 and he said this was an opportunity to celebrate the work of all the Rotary Clubs in the country.

International Development Minister Alasdair Allan also said it gave him great pleasure to welcome Rotarians to the gallery. Mr Allan praised the work Rotarians do to help save lives around the world.

Mr Lamont congratulated Rotary District 1020 on being awarded two out of 12 Rotary Champions of Change awards in 2016 for humanitarian service. (Click here for a reminder)

The Tory MSP says that the Rotary Club of Galashiels has recently delivered 15 analogue breast screening lorries to India, in partnership with Indian Rotaries and led by local Rotarians, Patricia Paterson and Peter Croan.

Purple4Polio crocuses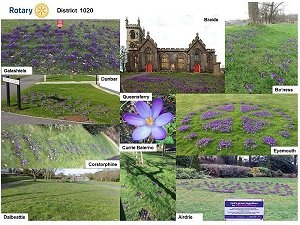 Clubs across D1020 have been planting crocuses as part of the Purple4Polio campain to raise awareness of the fight against polio.
You can see a slideshow of some of them in the Foundation section.
District Foundation Centenary Project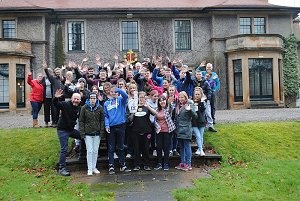 The District Foundation Centenary project, in conjunction with the Duke of Edinburgh's Award Scotland, was launched in February with a residential weekend at Carronvale House for disadvantaged youngsters as part of their DoE.
You can read more about it by going to the Duke of Edinburgh's Award section of the "What we do" menu above and clicking the link on the right, or click here to go straight to the page.
Could you be a Rotarian?
Is Rotary for you? Have a look at this and see. If you think it is, why not contact a local club?
About Rotary District 1020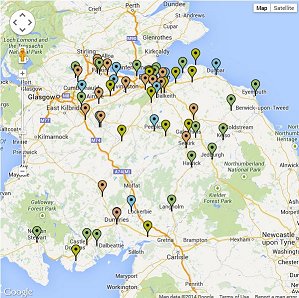 District 1020 covers the south of Scotland from coast to coast and from the Forth to the Borders.
We have around 1700 members in 59 Clubs
Click on the "Clubs" tab above to find out more about them, or find a Club near you by using this postcode search facility
Rotarians are supporting this website by advertising on it
Follow this link to see their advertisements