Featured Posts
News at 1020
The News at 1020 - Bi-monthly newsletter for members
Young Technologist 2015
This year's competition results
Royal Highland Show 2015
Young Writer Extra - A Poem for the Queen
In the next 30 days...
A note from Bill Gates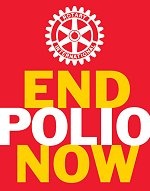 Rotary International started the worldwide campaign to eradicate Polio some 30 years ago. Rotary Clubs and individual Rotarians in District 1020 are very active in this campaign, raising a large sum of money towards it, and many have helped as volunteers in mass immunisation days. As the goal comes within reach, Bill Gates, a huge supporter of the campaign, sends the following message.

Donate to Rotary's End Polio Now campaign and the Gates Foundation will triple your donation.
The people involved in the fight against polio inspire me. I wrote them a thank-you note:

Posted by Bill Gates on Thursday, 28 January 2016
Royal Highland Show Wristbands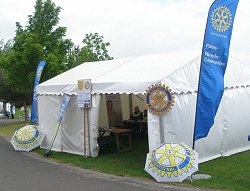 Last year the Rotary Club of Corstorphine organised for the fifth successive year a wristband project at the Royal Highland Show at Ingliston.
A record
188,000 people
visited the show, and over
6,500 wristbands
were issued to parents or guardians with young children, with over 100 Rotarians and friends from clubs across the district taking part over the four days. The parents write their mobile number on the wristband enabling a rapid reunion should the children and guardians be separated. The service was featured on the RHS Facebook page, and quickly brought in appreciative comments.
More
Could you be a Rotarian?
Is Rotary for you? Have a look at this and see. If you think it is, why not contact a local club?
About Rotary District 1020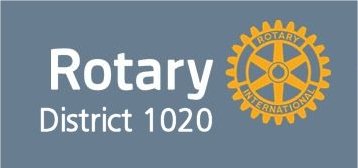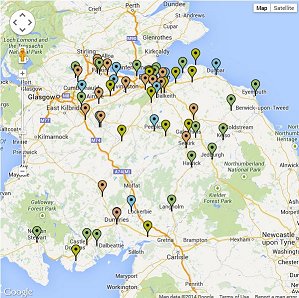 District 1020 covers the south of Scotland from coast to coast and from the Forth to the Borders.
We have over 1700 members in 60 Clubs
Click on the "Clubs" tab above to find out more about them, or find a Club near you by using this postcode search facility
Rotarians are supporting this website by advertising on it
Follow this link to see their advertisements