Peace Conference 2015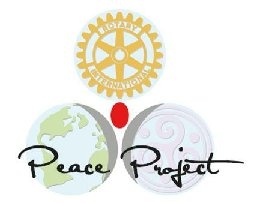 Booking is now open for the District Peace Conference "Make a Difference......be part of the quiet revolution" to be held at Tynecastle High School on Saturday 7th February, 2015. 10.00 — 16.00.
Following the very successful inaugural Rotary Peace Conference held at the Scottish Parliament building in May, the 2015 planning committee have created an equally inspirational day for Rotarians and Young People.
For more information about the Peace Project see the Facebook page or contact Jean Best.

You can register for the conference now at the project website. or find out more about the day here.

It takes a special type of person to be a Rotarian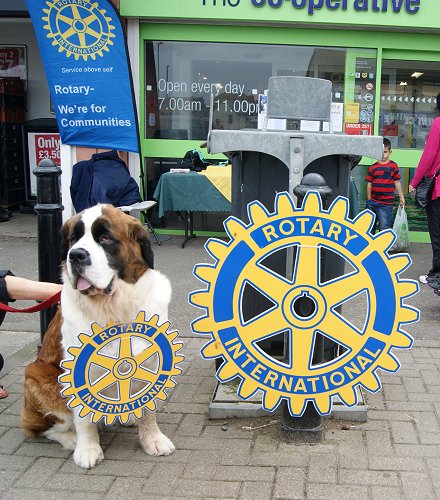 ... although admittedly having four legs is not usually a requirement.
Still, Eyemouth and District's latest recruit helped get attention at their local Co-op.
Clubs looking to raise their profile can get a set of two outdoor banners and two Rotary wheels as shown at a competitive cost by contacting MPRC chair Archie Ralston. Sadly, it doesn't include the dog.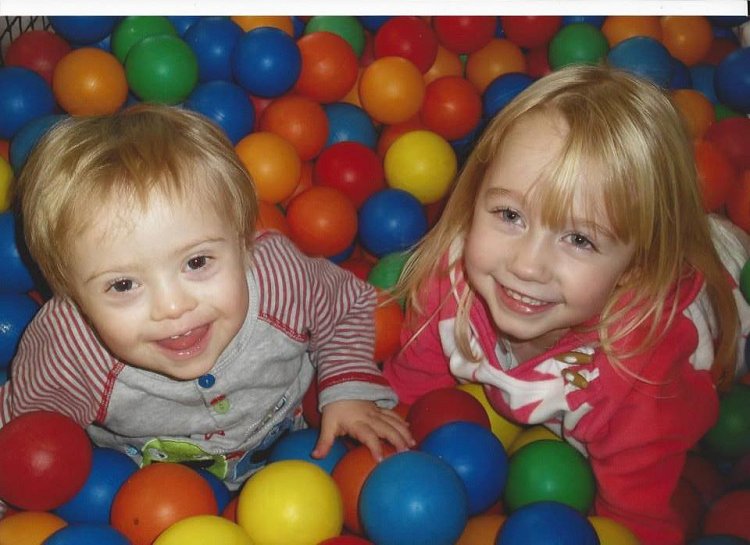 Ten-year-old Alexander McCormick from Kirkcudbright Primary School was the Junior winner in this year's RIBI Young Photographer competition.
RIBI Young Photographer is one of many activities which Rotary runs to help young people develop their skills. These include RIBI Young Chef, RIBI Young Musician and RIBI Young Writer.
Click here to see Alexander's winning photographs.
Bill Gates congratulates Rotary

Bill Gates' message to Rotarians on what we have achieved in the campaign to eradicate Polio from the world. Rotarians in District 1020 are very active in this campaign, raising a large sum of money towards it, and many have helped as volunteers in mass immunisation days.
He says that "144,000 Rotarians in the region worked tirelessly to secure the political commitment and the money...". That's the difference with Rotary, It's not just fundraising, we're an organisation of influencers and achievers. If that describes you, why not contact your local club? The "Clubs" menu option above will let you find out about the ones in our district, or see below to use the postcode search.
About Rotary District 1020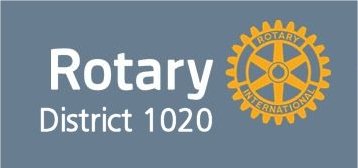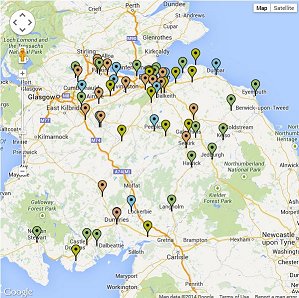 District 1020 covers the south of Scotland from coast to coast and from the Forth to the Borders.
We have over 1700 members in 60 Clubs
Click on the "Clubs" tab above to find out more about them, or find a Club near you by using this postcode search facility
Rotarians are supporting this website by advertising on it
Follow this link to see their advertisements
Quick Links

District 1020's Facebook page read more
---
Information on next year's District Conference read more
---
Calls for Heroes~Giving our Troops More Call-time read more
---
D1020's public magazine read more
---

Rotary Voices - Rotary stories from around the world read more
---
Around the district in the next 30 days...