Alastair Davies Remembered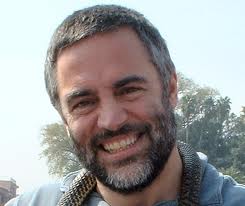 On Sunday 23rd March 2014 a number of members of Langholm Rotary club unveiled a seat in memory of past president Alastair Davies who died last year .
The seat is sited at the Willow Pool where the rivers Esk and Liddle meet south of Canonbie. This was the spot where Alastair handed out refreshments to walkers on the Canonbie section of the Langholm clubs annual Umbrella Walk.
The Umbrella walk was the brainchild of Alastair and has raised over £110,000 for local groups over the past 15 years . The seat was unveiled by club President Tom Stothart and past President David Stevenson .
Thanks to this treatment

We don't need
This treatment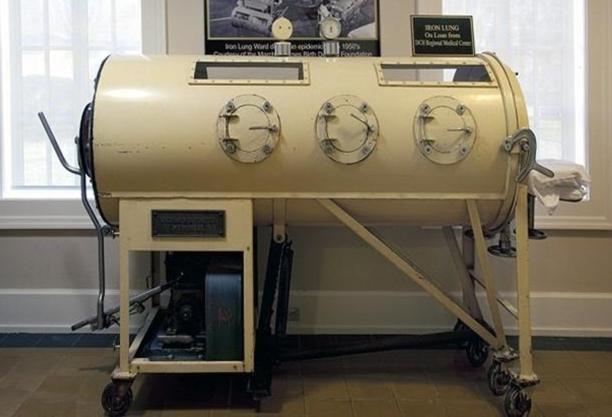 India Celebrates Three Years Polio Free
On Monday 13 January 2014, a significant milestone in the worldwide effort to eradicate polio will be reached when India celebrates three years since its last new case of the disease. Official certification of the country as polio free will take place in March and a celebration is planned in February.
Long considered the hardest place in the world from which to eradicate polio, India is now a case study for mounting a successful disease response effort under complex circumstances
In 2009, India was home to almost half of the world's polio cases. The country then launched a comprehensive polio eradication effort to create a health infrastructure to eliminate the disease. This included a surveillance network of more than 33,000 sites, an army of 2.3 million vaccinators deployed during national immunisation days and strategies to reach children in the country's hardest to reach areas. This resulted in the delivery of 900 million doses of polio vaccine in 2011 alone.
President of Rotary International in Great Britain & Ireland, Nan McCreadie said: "Rotary has worked tirelessly for many years to eradicate polio and we congratulate India on this tremendous achievement. It is a significant milestone in the history of public health and will have a lasting impact on the health of the country's children. The lessons learned from India's success can now be replicated in other countries in order to further eliminate the disease."
Rotary has been at the forefront of the fight to end polio since it helped launch the Global Polio Eradication Initiative in the 1980's. This year, every dollar raised for the End Polio Now campaign will be match funded 2:1 by the Make History Today campaign, which will match funds to a total of US$35 million per year until 2018.
World Health Organization announces that India is polio-free
World Health Organization (WHO) has announced that India has been free of wild polio virus since 13 January 2011 [1]. It is hoped that the whole of the South-East Asia region can attain polio-free status soon [2].
India had been the largest endemic reservoir of polio in the world with between 50,000 to 100,000 paralytic polio cases occurring each year between 1978 and 1995 [1].
NaTHNaC recommends that travellers to countries reporting a case or cases of wild type polio virus since 2010 and therefore those travelling to India, should receive a booster dose of polio-containing vaccine if they have not received a dose within the previous 10 years.
The Global Polio Eradication Initiative partners include:
WHO, Rotary International, the US Centers for Disease Control and Prevention (CDC) and the United Nations Children's Fund (UNICEF). Others include: United Nations Foundation, Bill & Melinda Gates Foundation, development banks (e.g. the World Bank); bilateral donor governments; European Commission; USAID, humanitarian and non- governmental organizations (e.g. the International Red Cross and Red Crescent societies) and corporate partners (e.g. De Beers & Wyeth). Volunteers during mass immunization campaigns in developing countries have played a key role in immunizing over 20 million people. The backbone of the initiative is the national government and established country infrastructure.
For more facts on Poliomyelitis (Polio) click here
============================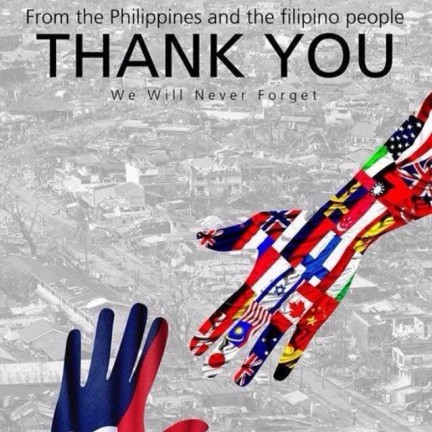 RIBI Statement ~ December 2013
The Philippines & The Rotary Box Scheme
Update on the ground
The Rotary Box schemes are continuing to supply both shelter and facilities to provide safe drinking water to the devastated areas of the Philippines. Working with teams on the ground, aid agencies and local Rotary cubs, they are helping to save lives and need your support to continue with their work. Some for our clubs and districts have contacts with Rotary clubs in the Philippines and are already in arranging immediate help and considering what support can be given to help rebuild communities affected by the storm.
Donations update
So far Rotary clubs have raised in the region of £2,500,000 with over £50,000 of this committed to our Donations Trust. This is increasing on a daily basis as we get news of club donations. Our International Committee will meet with the trustees shortly to consider ways in which clubs and districts in RIBI can work with Rotary in the Philippines to create sustainable projects once the immediate needs have been met. You can also keep up to date with the International Committee on Facebook.
=======================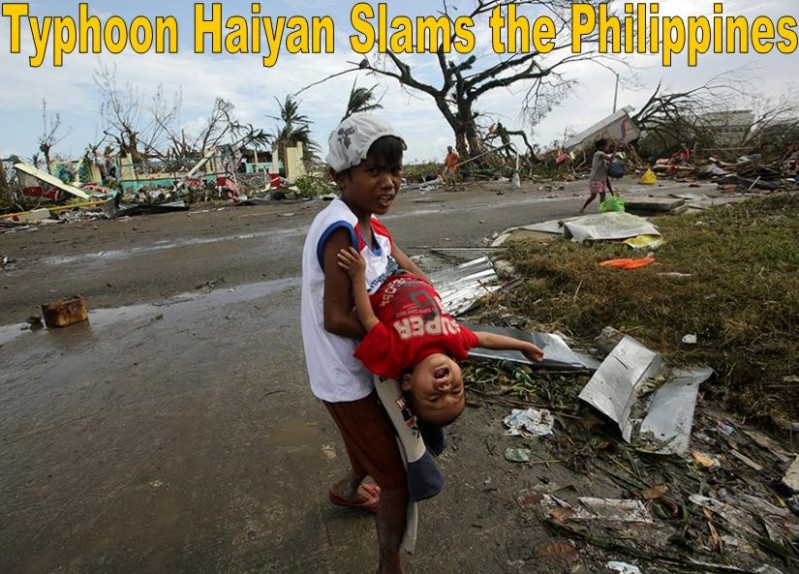 RIBI Statement ~ 12th November 2013
Biggest storm in history hits the Philippines.
The RIBI International Committee has spoken to all the 4 Disaster Box schemes and can report that Shelter Box already have a team on the ground in the Philippines and are utilising boxes in the country with more being shipped. Aquabox, Disaster Aid UK and Ireland, and Water Survival Box have all received requests for help.
For immediate response please support these four box schemes.
In addition donations to the "RIBI Donation Trust" can be sent to Alcester and this money will be allocated by the Trustees to suitable projects that will bring help to those affected by the storm.
Please remember that some of our box schemes are also working hard to support the Syrian refugees and therefore their funding is under considerable pressure.
===============
District Governor Kate Keter's message

Following the devastating typhoon in the Philippines, clubs and individual Rotarians wishing to make an immediate response should consider supporting either of the emergency box services
ShelterBox or Disaster Aid - whose statements are included along with the full story HERE .

You may also wish to consider making a donation to the RIBI Donations Trust HERE
Clubs will be made aware of further information as it becomes available.
==============
Watch this page for news on all the work of Rotary in 2013


Here's a wonderful way to support Rotary! Vote early and often to help Rotary win up to 10 million United Airlines travel miles! It won't cost you a penny - and the miles will be used to help numerous Rotary projects.
All you have to do is go to Charity Miles and vote for Rotary International. You can vote every day until December 25th. Rotary is neck and neck with the Shriners - your vote may just make the difference!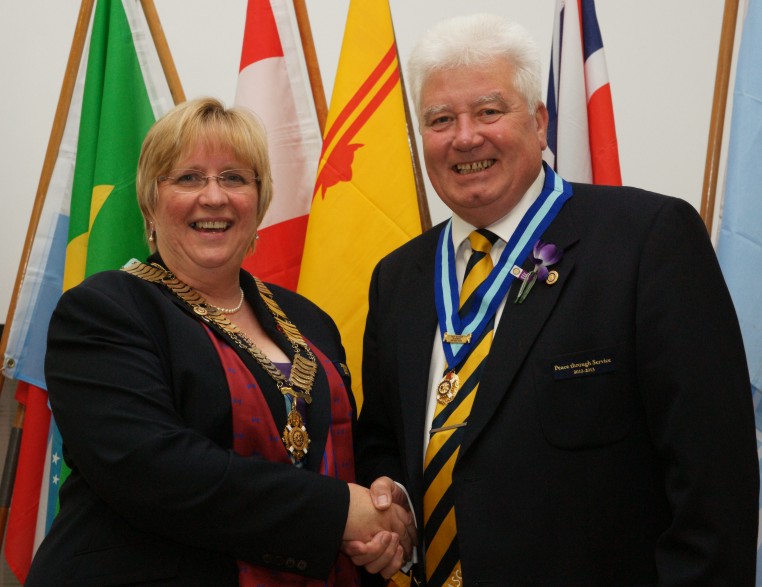 District Governor Kate Keter accepting her chain of office from
Immediate Past District Governor John Barbour

District 1020 covers the south of Scotland from coast to coast and from the Forth to the Border.
We have 1689 members in 60 Clubs
Find a Club near you by using this postcode search facility
Learn more about what we do in Rotary - watch these videos
Rotarians are supporting this website by advertising on it
Follow this link to see their advertisements
Quick Links
Governor's Handover Dinner, Friday 27th June 2014. read more
---
Rotary in Scotland facebook read more
---
District 1020 Peace Conference 2014 read more
---
District 1020 Conference 2014 Aviemore read more
---
Calls for Heroes~Giving our Troops More Call-time read more
---
Around the district in the next 30 days...