The New Team Welcomes You!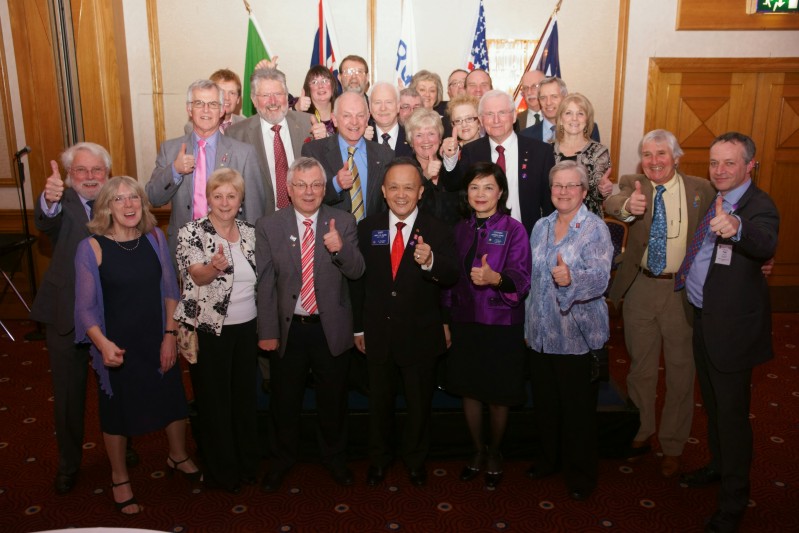 DG Alistair and the District Team for 2014-15 with RI President Gary C.K Huang and wife Corrina
at the RIBI Assembly in Birmingham
1020 Young Photographer wins RIBI title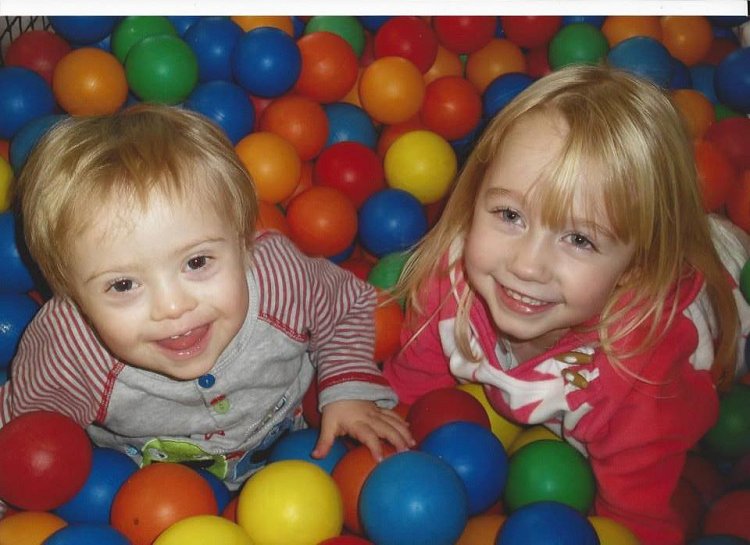 Ten-year-old Alexander McCormick from Kirkcudbright Primary School was the Junior winner in this year's RIBI Young Photographer competition.
RIBI Young Photographer is one of many activities which Rotary runs to help young people develop their skills. These include RIBI Young Chef, RIBI Young Musician and RIBI Young Writer.
Click here to see Alexander's winning photographs.
It takes a special type of person to be a Rotarian...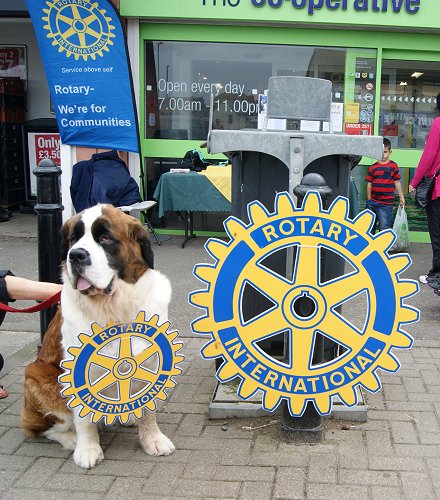 ... although admittedly having four legs is not usually a requirement.
Still, Eyemouth and District's latest recruit helped get attention at their local Co-op.
Clubs looking to raise their profile can get a set of two outdoor banners and two Rotary wheels as shown at a competitive cost by contacting MPRC chair Archie Ralston. Sadly, it doesn't include the dog.
Bill Gates congratulates Rotary
Bill Gates' message to Rotarians on what we have achieved in the campaign to eradicate Polio from the world. Rotarians in District 1020 are very active in this campaign, raising a large sum of money towards it, and many have helped as volunteers in mass immunisation days.
Rotary and Polio
Thanks to this treatment...

We don't need this treatment...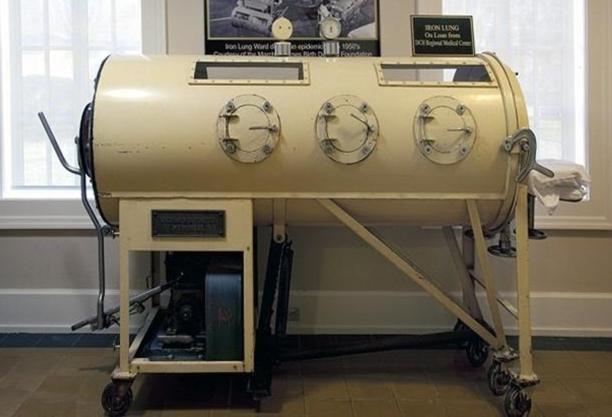 India Celebrates Three Years Polio Free
Long considered the hardest place in the world from which to eradicate polio, India is now a case study for mounting a successful disease response effort under complex circumstances
In 2009, India was home to almost half of the world's polio cases. The country then launched a comprehensive polio eradication effort to create a health infrastructure to eliminate the disease. This included a surveillance network of more than 33,000 sites, an army of 2.3 million vaccinators deployed during national immunisation days and strategies to reach children in the country's hardest to reach areas. This resulted in the delivery of 900 million doses of polio vaccine in 2011 alone.
Rotary has been at the forefront of the fight to end polio since it helped launch the Global Polio Eradication Initiative in the 1980's. This year, every dollar raised for the End Polio Now campaign will be match funded 2:1 by the Make History Today campaign, which will match funds to a total of US$35 million per year until 2018.
For more facts on Poliomyelitis (Polio) click
here
District 1020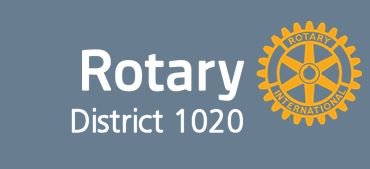 District 1020 covers the south of Scotland from coast to coast and from the Forth to the Borders.
We have 1689 members in 60 Clubs
Find a Club near you by using this postcode search facility
Find out more about what we do in Rotary
Rotarians are supporting this website by advertising on it
Follow this link to see their advertisements