District 1040 includes 101 Rotary Clubs across Yorkshire, Humberside and North Lincolnshire. Click on "What we do" and/or "More" for drop down menus to help you explore the site. The short web address is www.rotary1040.org .
INTERESTED IN JOINING ROTARY? Click on "About Rotary" for more information.
Latest News and Reports - click on headings in blue for details
15/4/19 Leeds Rotary Technology Tournament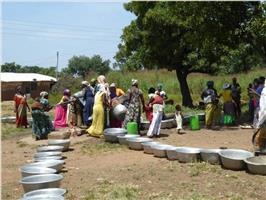 15/4/19 Rotary in Yorkshire & North Lincs for April; as emailed to Rotarians in the district.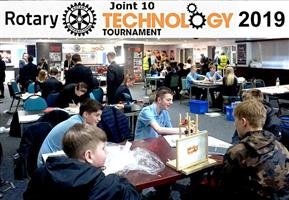 27/3/19 Joint 10 Technology Tournament; The annual "Joint 10" Rotary Schools Technology Tournament took place at the Featherstone Rovers RLFC premises on Tuesday 5th. March 2019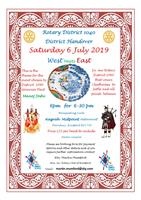 6/3/19 District Handover 2019; details of this year's District Handover have just been announced.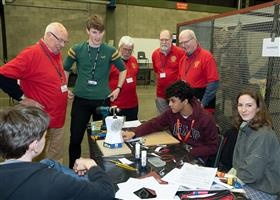 6/3/19 Rotary Schools technology Tornament 2019- North Group;- Several Rotary clubs in the north group of the district combined to host a very successful tournament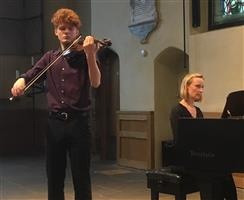 4/3/19 District Final of Rotary Young Musician;- this took place at the NCEM York, in front of a packed audience.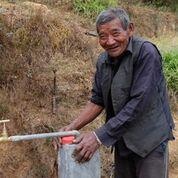 23/2/19 District International newsletter for February; from District International Chairman Tony Perryman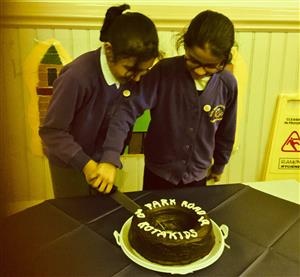 9/2/19 A third Rotakids group in Batley; a brand new Rotakids has been chartered at Park Road school in Batley- the third to be formed in that town!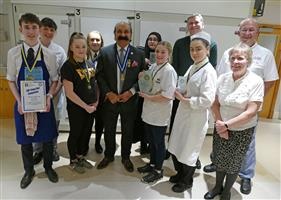 8/2/19 Rotary Young Chef District Final 2019; Seven Young Chefs (as 1 Young Chef was ill) from across District 1040 competed in the District Final at Betty's Cookery School in Harrogate
20/12/18 DG's Update for December; from our District Governor, Nigel Arthurs.

District Facebook Page; check out our Facebook page that has been revived by Carolyn Bowe.
And try the district Twitter page
Other Links
District Governors Diary;- DG Nigel Arthurs has decided, for domestic security, not to place a diary for general view, therefore all requests need to be made by phone or e-mail direct to him. And all requests will be dealt with on a first come basis.
---
Website Search Facility; It is now possible to search this website for information by inserting key words in the space at the top next to the magnifying glass, then clicking on the latter.
---
Cottages4you
; 5% of every booking is donated to Rotary Foundation, as well as giving 5% discount.
---
Rotary Shop -updated contact details and stock list for Rotary paraphernalia
---
District Privacy Notice;- this is our updated Policy to comply with the new GDPR (General Data Protection Regulations)
---
If you cannot view pdf files, download Adobe Reader free here
Last Updated 25th April 2019.... In District 1040,there are now 2,800 Rotarians registered on the On-Line Directory (DMS). If there is information you would like to either see or provide, please contact me, in the first instance, via this webmaster@rotary1040.org