Welcome to Rotary International District 1040;
This District includes 78 Rotary Clubs across most of Yorkshire. The short web address is www.rotary1040.org. Click on the map for details of club meeting places. You can obtain directions to any club venue and the colour code should help to identify meeting days.Use the zoom facility to see more detail.
Rotarians can click on District Directory to search it on-line.
INTERESTED IN JOINING ROTARY? Click on "About Rotary" for more information.
Latest News and Reports - click on the headings in blue for full details
05/05/13 DG's May Newsletter from District Governor Keith Davison
---
01/05/13 District International Newsletter for April/May from District International Chairman Mike Bamford.
---

15/04/13 Rotary Young Citizens Awards; the 2013 awards were presented atthe RIBI Conference in Harrogate on Saturday. Click on the link to watch the BBC News film of the presentation.
---
04/03/13 Ukerewe Project Phase 4 Proposals;- Since 2009, Rotarians have undertaken three major project visits (Phases 1, 2 and 3) to the island of Ukerewe in Tanzania to improve health care, education, water supply and sanitation. Click on this link to read the proposals for Phase 4, made after discussion with the people of Ukerewe.
---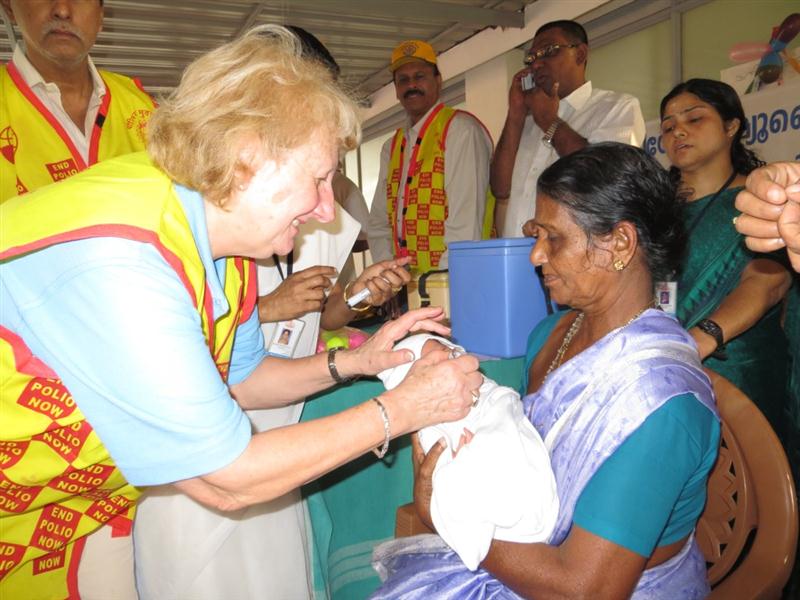 14/02/13 Rotary Team returns from India where they have been giving polio vaccine to children. 15 Yorkshire volunteers worked there in eight 'Polio booths', alongside local health workers immunising thousands of children under five.
For more information on Rotary's involvement in eradicating polio, click on Backgound information .
Other Links

DG DIARY- District Governor, Keith Davison, is maintaining his Rotary Diary on line- click on the link to see it
---
Website Search Facility; It is now possible to search this website for information by inserting key words in the space at the top next to the magnifying glass, then clicking on the latter.
---
Cottages4you
; 5% of every booking is donated to Rotary Foundation, as well as giving 5% discount.
---
Order Form for D1040 Clubs Shop
---
District Directory 2012-13- the on-line version of the District Directory for this Rotary year is available either through the Search & Print facility or via this link as a pdf. However, only Rotarians in this district can access it when logged in.
If you are a Rotarian in this district, and have not registered for the On-Line Directory through your own Club or District, please register on the site. Once registered, you can have access to "Members only" information, including an On-Line District Directory .
---
If you cannot view pdf files, download Adobe Reader free here
Last Updated 16th May 2013.... In District 1040,there are now 2425 Rotarians registered on the On-Line Directory, and 60 Clubs using the RIBI template for their website. If there is information you would like to either see or provide, please contact me, in the first instance, via this webmaster@rotary1040.org