Pupils enjoy a great time at 'Excitement of Science'
February 26th 350 school children attended an Excitement of Science event at Manchester University, organized by Rotary Clubs in the NW of England. The pupils had a great time.

The lecture on 'Graphene was given by Dr Aravind Vijayaraghaven and was described as on of the new wonder discoveries.
Graphene is a two dimensional material consisting of a single layer of carbon atoms.
It is the thinnest material known and yet is also one of the strongest.
It conducts electricity as efficiently as copper and outperforms all other materials as a conductor of heat.
Disaster Aid International (UK & Ireland) responds to international crises
Please view the attached document for an update on the present position regarding Typhoon Haiyan in the Philippines and the support by Disaster Aid UK HERE
RI Convention in Sydney Australia 2014
Latest information HERE
Quick Links
Click here to book your Scarborough hotel accommodation for District Conference. read more
---
Help regarding managing the new Membership District Database read more
---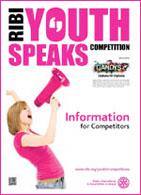 Details of Youth Speaks Competitions read more
---
District Award nominations. read more
---
Social Media
Rotary in North West England & Isle of Man
Promote your Page too