Rotary / ShelterBox Partnership
A year has passed since ShelterBox became Rotary International's first project partner.

This agreement enables both organisations to collaborate more closely to bring relief and temporary shelter to survivors of disasters worldwide. The project partnership builds on both our strengths in responding to disasters all over the world. Throughout 2012, and going into 2013, the benefits of this partnership have presented themselves time and time again:
Launch of 2012/13 PR Campaign
In part thanks to a Rotary International PR Grant, the district has launched a new publicity campaign utilising buses in Plymouth and Cornwall. The Plymouth City Bus campaign will run for 6 months whilst the Western Greyhound campaign in Cornwall will run for 12 months. It is hoped that as well as promoting Rotary's efforts to end Polio, we will increase awareness of Rotary and get some membership enquiries.
Join Rotary - Join Us
| | |
| --- | --- |
| | Thinking about joining Rotary? Contact District Membership Chairman, Darren Hands or or call us on 07952 549063 or visit any of the Club's Websites in our District. Outside our District? Contact RIBI (Rotary International Britain and Ireland). |
Boost for the End Polio Now Campaign
Local celebrities have leant their weight to the End Polio Now campaign. New Posters to raise awareness of Rotary's efforts to end Polio are available from Darren Hands
Overseas Project Team
News Update Read about the reams latest projects delivering specialist aid to eastern Europe and further afield. Win Scutt District 1290's Overseas Project Team and learns about the team's work Video.
End Polio - donate now!
Rotary's priority project today is the eradication of polio. In 1985 Rotary launched PolioPl

us, a multi-million dollar initiative to immunise all the world's children against polio. Since then Rotary International has raised over $800M and more than two billion children have received the oral polio vaccine. read more
Bruce Aylward: How we'll stop polio for good

Polio is almost completely eradicated. But as Bruce Aylward says: Almost isn't good enough with a disease this terrifying. Bruce Aylward of the WHO talks about polio eradication, it explains the background and recent activities. Polio update.April 2013 Special Report by District Governor John James 2012-2013.

Support for ShelterBox

The District operates a dedicated ShelterBox support team. ShelterBox Support Team Co-ordinator Tony Williams.

ShelterBox and Rotary

The global support from the Rotary network is the cornerstone that ShelterBox is built on.

Rotary has been instrumental in our growth and Rotarians are the cement that binds us together. Since it was founded, it has grown from one club's adopted project to the largest global Rotary club project in the 100-year history of Rotay. read more.

Quick Links

read more
---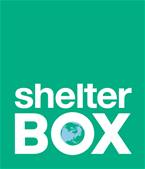 ShelterBox read more
---
Social Media
Social Media
Rotary International District 1290
Promote your Page too
Social Media
Around the district in the next 30 days...
In partnership with Launceston College, Launceston Rotary Club organise a day of games and fun with a 'sumptuous' lunch for the members of Gateway Clubs across Cornwall.
Annual Golf Day supporting MNDA & Rotary Charities.
Lanhydrock Golf Club, Bodmin.
read more »
17th Annual Charity Golf Day for the Mayor's and Club charities. To be played again at Truro GC for the Ocean BMW Trophy. For the first time since it started, a four-ball format will be played, but there will be as many prizes as always. Details below.
read more »