Latest pages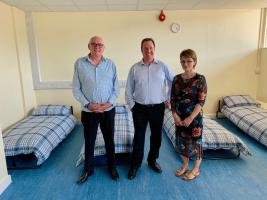 23/07/2019
A busy week for Hatfield's new President
.
Here is a quick review of my first week at Hatfield Rotary, showing some of the local projects we support…
---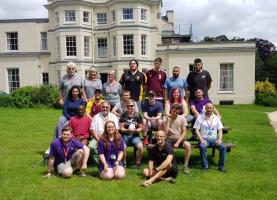 23/07/2019
RYLA 2019
.
Fourteen attendees gathered at Woodrow High House, Amersham for this year's RYLA weekend.
---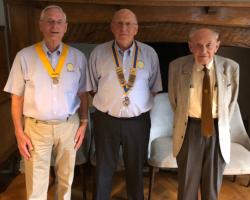 19/07/2019
​ALL CHANGE AT THE GRANGE:
.
Ian Begg (centre), takes over the reins as President of Rotary Stevenage Grange from Ted Coles (right). Ian will pass over the baton to Rob Bamforth (left) next July.
---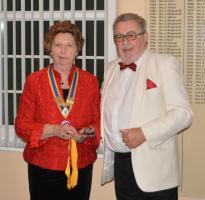 19/07/2019
Baldock Rotary Welcomes New President
.
Baldock Rotary Club has welcomed it's new President for the 2019-2020 year.
---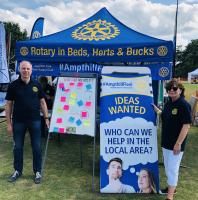 19/07/2019
Ampthill Park Flexi at the local Gala
.
Looking for suggestions as to how they can help
---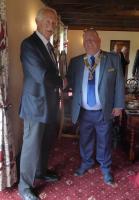 19/07/2019
Dunstable Handover
.
Graham Bourne takes over the reins at Dunstable
---

19/07/2019
Hitchin Priory Celebrates the end of a successful year
.
At a busy meeting on 24th June, Hitchin Priory Club entertained representatives of three of the charities we have recently supported in order to present cheques to them.
---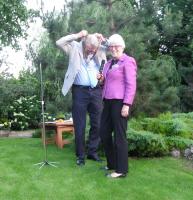 19/07/2019
Letchworth Howard keeps it in the family
.
It was all in the family at Letchworth Howard Rotary Club's handover evening on Monday July 1st when President Tony Silver stood down at the end of his year of office – to be succeeded by his wife, Angela.
---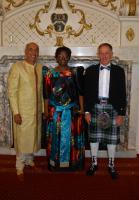 19/07/2019
Royston Handover
.
Handover to new President Martin Berry
---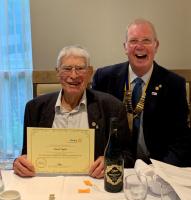 19/07/2019
Hatfield Honours two long standing members
.
In recognition of their outstanding and long contributions to the club
---
19/07/2019
Battle of Britain Spitfire lights up 30th Anniversary May Fayre
.
The May Fayre had, perhaps, its most important guest appearance in its 30 year history when the skies over Leighton Linslade were graced with a Spitfire from the RAF Battle of Britain Memorial Flight
---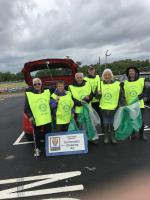 19/07/2019
Watford help Clean up their town
.
On Saturday 8th June, Clubs across Great Britain and Ireland organised local groups consisting of Club members to pick up Plastics and General Litter from parks, beaches and rivers as part of the RGBI mass beach and river clean day.
---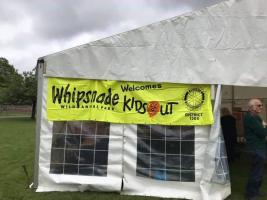 19/07/2019
A busy Spring for Dunstable
.
Our club has been busy the last couple of months with visits from the two clubs we are twinned with and Kids Out.
---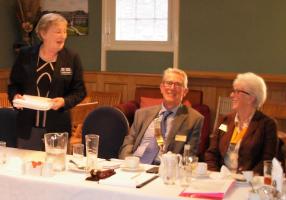 19/07/2019
Full programme ahead for Letchworth Howard
.
Looking forward to the year aheads
---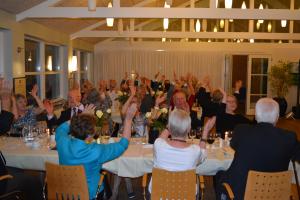 19/07/2019
Baldock Rotary visits Toftlund, Denmark
.
A small group of Baldock Rotary members and their wives met with their counterparts in Toftlund, Denmark for the biennial meeting of the two clubs.
---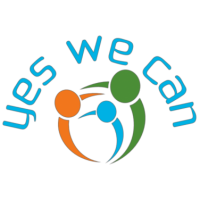 19/07/2019
Leighton Linslade - Yes we Can
.
A Proud night as Rotary Club of Leighton Linslade receives National Community Cup
---
17/07/2019
2018-19 Archive
.
Newsletters from Dave Ford
---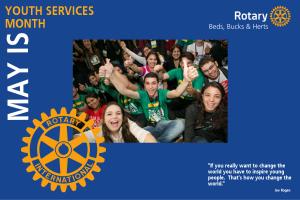 17/07/2019
District Governors Newsletter - May 2019
.
May is Youth Services Month
---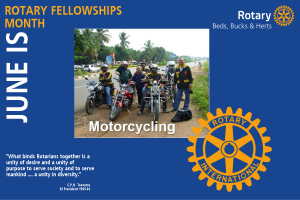 17/07/2019
District Governor's Newsletter - June 2019
.
June is Rotary Fellowships Month
---