Rotary International District 1090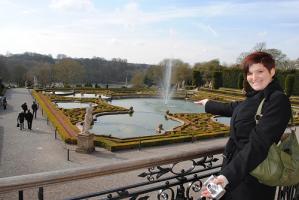 The scholarship is designed to further international understanding and goodwill and by all accounts these aims are undoubtedly fulfilled on the sightseeing visits arranged by D1090 clubs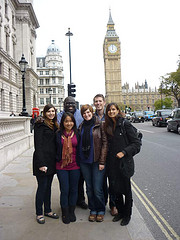 Scholars' Sightseeing Visits 2011/12
Visit to London: A Capital Adventure
Having enjoyed a Tour of the Oxford Colleges earlier in the month, the Scholars' next sightseeing foray was a Tour of London with David Barnett on October 30th. An action packed tour of the capital's most famous landmarks also included a visit to St Paul's, complete with protest occupation, a suitably spectacular march past of the band of the Blues and Royals and the Horse Guards on their way to Buckingham Palace and a walk over the Millennium Bridge to Tate Modern.
See Tom Scharff's photo story of the day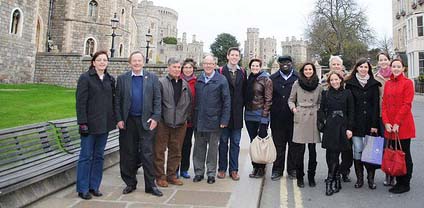 Windsor Castle and Eton College
Kindly hosted by members of the Windsor & Eton Rotary Club., this trip is always considered a top priority by the scholars and this year's visit on Saturday 26 November was no exception. The students are overwhelmed by the magnificence of the Castle and the splendour of St. George's Chapel. After lunch there was a detailed visit of Eton College. Grateful thanks to Windsor & Eton Club Secretary Neil Aufflick who did so much to organise and make the tour such a success. See the photo story here
Blenheim Palace
At the World Heritage site of Blenheim Palace the scholars can explore the 'Capability' Brown landscaped parkland, admire the rich architecture of 'Britain's Greatest Palace' with its gilded state rooms and discover more about the birthplace of Winston Churchill. As usual, we are so grateful to The Rotary Club of Woodstock, President Frank Collingwood and their members for organising this great occasion.The Scholar's Committee Chair John Moody played a large part in organising the visit. The Scholars were accompanied by Marlow Thames Rotarian David Sutherland who kindly provided the excellent photos - one of which places a halo round the head of Lady Henriatta. This was most appropriate for someone so kindly giving her time to support our Scholar's programme. See photos here

We do like to be Beside the Seaside! District Conference 2012 at Bournemouth
Although not strictly a sight-seeing visit, the Scholars travelled to Bournemouth for the District Conference and impressed delegates with their presentation at the Foundation Rally on Saturday afternoon. The theme for the evening's dinner was 'Beach Party', so the scholars had plenty of opportunity to witness the Biritish at play and join in the fun!
See Tom Scharff's photos of Scholars at District Conference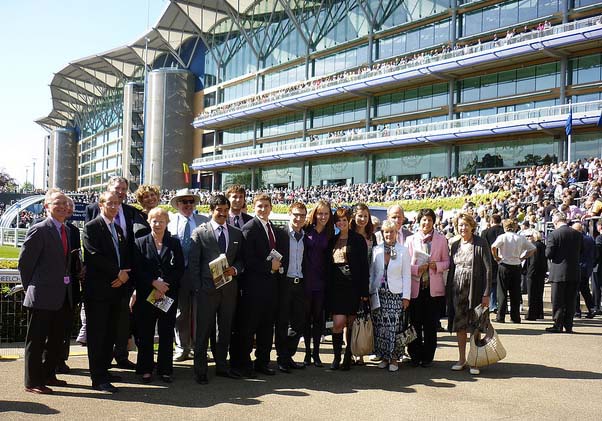 Ascot Races, arranged by the Rotary Club of Ascot, is always a popular visit when the scholars have the opportunity to try on the fabulous hats, place their bets and soak up the social atmosphere of the English at play! Unfortunately this year the weather got in the way and the races had to be cancelled due to a waterlogged course, but Ascot Rotary Club kindly entertained the Scholars for dinner at their club meeting.
See Tom Scharff's photos of dinner at Ascot Rotary Club on 2 May 2012
also last year at the races:Tom's photos of the visit on 27 April 2011