Safeguarding
The Protection and Safeguarding of children and adults who may be vulnerable, is a paramount concern for every Rotarian.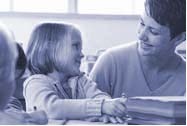 Safeguarding Issues and Guidelines
In order for Rotary activities to be covered by RIBI Insurance, clubs and Districts MUST sign up to the RIBI Safeguarding Policy and adopt the guidelines.
This is not just a bureaucratic exercise, but essential
to enable Districts, Clubs and individual members to meet legislative requirements
to give support and guidance to Districts, Clubs and Individual members on carrying out their Rotarian duties to ensure their well being.
to ensure Districts, Clubs and Individual members are covered by the RIBI Insurance Policy in all their activities
to provide legal support and advice in the event of any allegation or claim being made against a District, Club or Individual member
A number of important changes in government legislation on Protection and Safeguarding have taken place in recent years, most significantly
The Disclosure and Barring Service
On 1 December 2012 the Independent and Safeguarding Authority (ISA) and the Criminal Records Bureau (CRB) combined to become the Disclosure and Barring Service (DBS). This means there would be one authority carrying out Criminal Records Checks and Checking the Barred Lists (people who had been barred from working with Children or Adults)


For fuller details, please download RIBI & District 1090 Protection presentation October 2014.pdf
Documents referred to in this presentation and the RIBI Safeguarding Policy may be downloaded from the Compliance page in the Members Section of the RIBI Website
If in doubt please contact
Sian Lindo (Crowthorne & Sandhurst), District 1090 Safeguarding Officer.
Other Useful Downloads