Rotary International District 1180

Home | Polio | Polio Plus Concert with Mitch Biba's Big Band
Maghull & Aughton with West Derby Rotary Club's Polio Plus Fund raising Concert Big Band Night 26 June 2010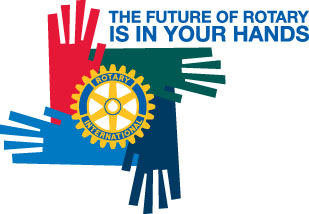 The    Rotary Club of Maghull & Aughton
The Rotary Club of West Derby.
The Bill Gates US$200 Million Challenge.
As part of The Rotary International Foundation challenge to raise funds for the 'End Polio Now' campaign, a Big Band night will be held at Bradshaws Farm,Rock Lane,Maghull  on  Saturday 26th June 2010.from 7-30pm.The evening will be a 'Steak & Strawberries' night at £15-00 a head,and those who have been to our previous sell out do's ,latterly the Wheel chair foundation fund raiser, will know how good they are.
This is the last Weekend of the current Presidential year.Let's make it special.
Rotarian Mitch Biba,of Madison Wisconsin,is bringing his River Cities Jazz Band  to our district to perform ,with all the proceeds going to Polio Plus.
Mitch was my counterpart as Team Leader in the Philippines, with his all girl team from Wisconsin USA. and it is our friendship which prompted his desire to bring his band to the UK and Europe.The Band are giving their services free and are available if other clubs throughout our district are interested in using their kind offer.All they ask for in return is free hosting by the supporting rotary clubs.
To have him donate all the money to Polio Plus is indeed an admirable feat, with all the organising clubs receiving a pro rata share.
I  would now like to publicise this event throughout our district, especially Area1 . I would like to include in this evening the  The Tri 4 life cyclist team who will be cycling across the USA from The White house to LA ,and they will be raising funds on route with' End Polio Now' being a big part of their campaign.
Past President  Rob Baynes of West Derby, will give you all the information regarding the cycle team. We also have the support of District Foundation Chairman David Barton .
Yours in rotary
Les Wilson.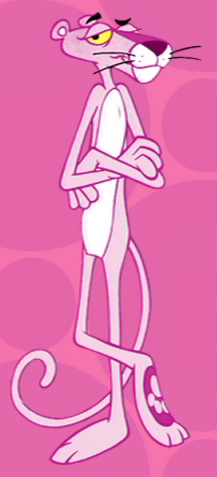 Maghull & Aughton Rotary Club
River Cities Jazz to Tour Europe and Help Eliminate Worldwide Polio

Central Wisconsin based River Cities Jazz (18 piece big band) is making a European tour during the summer of 2010.  With a purpose to raise money toward Rotary International's polio eradication efforts through concert performances abroad, they will travel June 23 through July 7, 2010 and perform approximately ten concerts.  Concerts will be to raise money, all of which will go to polio eradication through Rotary International.
Concerts are being planned with dates already set for London and Liverpool.  River Cities Jazz has also learned of acceptance to perform at the internationally acclaimed Montreux Jazz Festival in Montreux, Switzerland during their tour, an extremely high honor.  An annual event for the past 43 years, the Montreux Jazz Festival is THE meeting place for the greatest jazz legends and up and coming artists.  Mitch Biba, leader of River Cities Jazz, does not expect to be an internationally acclaimed act.  However, he is honored that a combination of their CD and live recordings secured the band's acceptance to Montreux.
Other performances are being confirmed and Mitch hopes to have the band members' flights and charter bus travel covered through donations.  To keep costs lower, housing accommodations will be offered by Rotarians abroad, similar to Group Study Exchange.  Biba notes that no band members will be making any money on this tour.  With a bonus match to Rotary from the Bill & Melinda Gates Foundation, their goal is to net over $300,000 for this amazing cause.
A notable feature of this project is the combined efforts of Rotary clubs around the world.  Local clubs and Rotary District 6250 have combined with UK Rotary District 1180 to bring it to fruition.  It began with the meeting of Group Study Exchange team leaders Mitch Biba (US District 6250) and Les Wilson (UK District 1180).  Meeting during their exchanges to the Philippines in April, 2009, they discussed the possibility of combining efforts for a big band tour to help raise funds for polio eradication.  Wilson has begun the process of establishing three concert performances in the UK.  This has provide the base needed to start an overall European tour for the band.  Biba is contacting other Rotary clubs and districts in France, Germany and Switzerland to round it out.  Rotary clubs and districts abroad will setup performances and related details such as advertising and ticketing.  They will also collect proceeds, all of which will be dedicated to Rotary's polio eradication program.
River Cities Jazz began over ten years ago with its home base in Wisconsin Rapids.  They perform a variety of styles from a variety of composers and arrangers including Stan Kenton, Woody Herman, Buddy Rich, Duke Ellington, Count Basie, Glenn Miller, Maynard Ferguson, Michael Buble, Earth Wind & Fire and lots more.
For more information, see the River Cities Jazz Website at www.RiverCitiesJazz.com
Mitch Biba can be contacted at 715-459-6288