Rotary International District 1180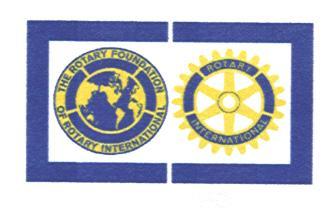 Are you outgoing and love to travel...?
Apply for a chance to visit North Brazil for five weeks....!

 
Rotary offer a Group Study Exchange with North Brazil Rotary District
4720 for young men and woman between the ages of 25-40
Apply for  a trip of a lifetime We are seeking  four young
career professionals from Mid and North Wales, Merseyside, together with parts
of Cheshire, Lancashire and Shropshire to form a team.
 


 
The interview date for the outgoing team will be 9.30 am – 4.00pm
Sunday 20th March 2011 at Chester University. More details to follow.

Over the next two years our District's Group Study Exchange (GSE) will be with District 4720 in the Amazon River area of northern Brazil. Known for its rich biodiversity and natural beauty, the Amazon rain forest harbours
nearly one third of the world's species and one quarter of the world's fresh
water. Fifty-eight Rotary Clubs are scattered throughout the region, and the
largest cities, Belem and Manaus, each have over 1.5 million inhabitants.
Although there has been substantial development pressure in recent decades, particularly for timber,
mining and farming, most of the vast Amazon rain forest remains intact.
Eco-tourism is a growth industry, and visitors can swim with the pink
bottlenose dolphin, hike through the forest canopy at a bird's eye level, and
see the life of indigenous peoples on the nutrient rich riverbanks, bringing
nature closer in a way we rarely see in Britain
To learn more about the Brazilian Amazon and Rotary District 4720,
visit the following web links:

The outgoing and incoming team visits will be in late April and
early May, for about 5 weeks. Incoming 2011, Outgoing 2012


 
Portuguese is spoken in Brazil, but language experience is not
required as some language training will be provided. Applicants should be young
professionals between the ages of 25 and 40 and must have the support of their
employers for taking time off for the trip.
GSE team members experience the host country's culture and institutions,
observe how their vocations are practiced abroad, develop personal and
professional relationships, make friends and exchange ideas. Most expenses are
paid by Rotary, and participants typically stay in local Rotarians' homes.


 
Below is a map of Brazil showing the extent of District 4720


 
For further information contact Steve Martin GSE
Chairman D1180 email:  steve.martin30@btinternet.com