Rotary International District 1080

WHY ERADICATE POLIO?
    1. WE PROMISED WE WOULD!
    2.  POLIO ANYWHERE IS A THREAT EVERYWHERE.
    3.  ERADICATION IS CHEAPER THAN CONTAINMENT.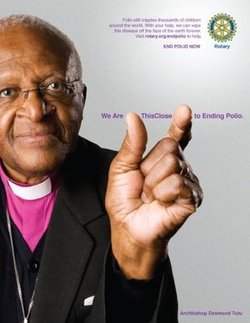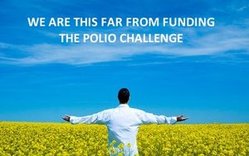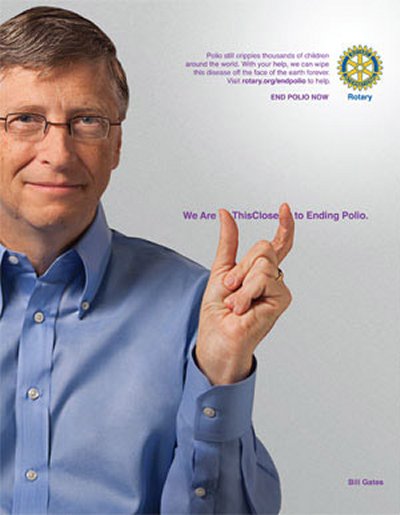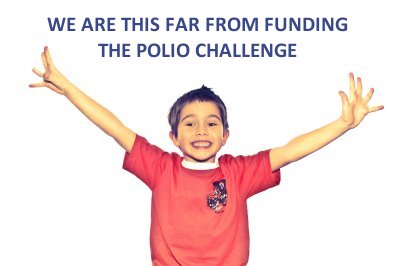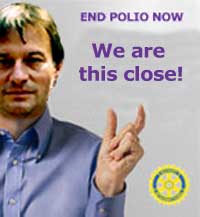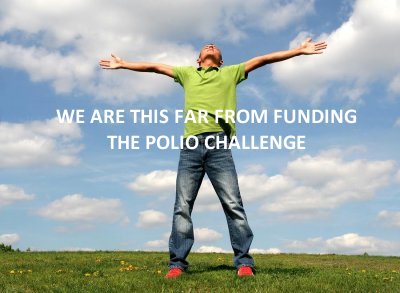 When Rotary International has raised the $200million which it was challenged to find, the battle will be won.  But we still need to triumph in the war against polio.  Just to keep to the planned budget for 2011-12, the Global Eradication Initiative has a funding gap of $590million.  By the time that transmission is interrupted in all countries, Rotary will have contributed over $1 billion to a programme that is expected to total approximately $10 billion in donor funds.  That's a staggering amount of money.    
So when Rotarians have raised the $200million and are clapping themselves on the back and congratulating themselves on "a job well-done", remember we will still have to overcome the fatigue of the last 26 years, and carry on raising funds.  
Polio Fatigue is hard for us to overcome, but be overjoyed each time you collect a pound from a member of your community.  Think of that pound as gaining ground against polio, and the devastating effects the disease has on the children of the world.  We promised that we would eradicate polio, so don't give up just because you're tired.
For more information on the Polio Challenge follow this link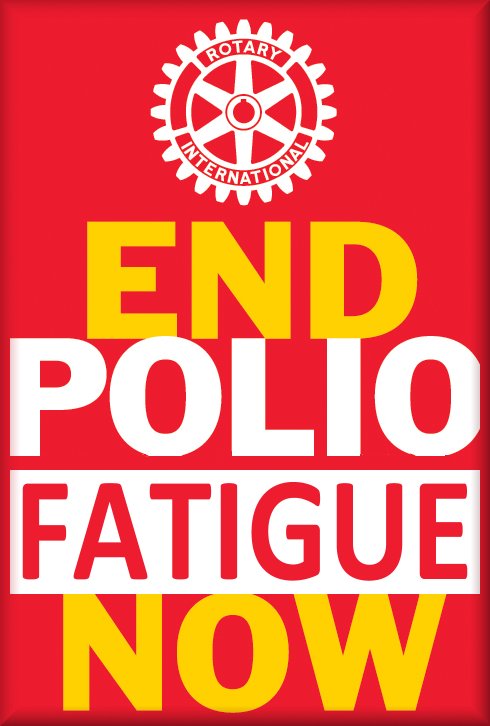 Summary as at 11th October:  
Reported cases on 11th October 2011

2008

2009

2010

2011  ytd

2011 split

Worldwide

     Endemic

     Non-endemic countries

                                          Total

                               Type 1

                               Type 3

 

1505

  146

1651

  976

  675

 

1256

  348

1604

  482

1122

 

   232

 1117

 1349

1262

   87

  

      183 

       261 

     

       444      

      385  

        

         59

  

 41%

 59%

 

  87%

    13%

Central Asia / Russia

 

 

  476

 

 

WW w/o Cent Asia /Russia

1651

1604

  873

      401

100%

     Nigeria

     Non-endemic countries

                     Total Africa

798

140

938

388

348

736

  21

 635

 656

      34     

     

     251

    

      285

  8%

57%

64%

    India

    Pakistan

    Afghanistan

    Non-endemic countries

                        Total Asia

559

117

  31

    6

713

741

  89

  38

 

868

  42

144

  25

    6

217

   1

111

 37

10

126

<1%

25%

  8%

2%

36%
 A summary that shows the incidence of polio cases by type and country  arranged by the date of the most recent case but no weekly trend is available on the GPEI website            http://www.polioeradication.org/Dataandmonitoring/Poliothisweek.aspx
 Also, the polio eradication campaign targets may be found:             http://www.polioeradication.org/Dataandmonitoring/Polioeradicationtargets.aspx