Rotary International District 1080

Home | GSE Team From D6510
The Southern Illinois GSE Team
GSE Team from Southern Illinois
The visiting GSE Team from District 6510, Southern Illinois, landed at Norwich Airport at 9.10am, on 2nd October.  They were met by the hosting committee from the Rotary Club of Norwich St Edmund, led by their President, Barry Catchpole.
The Team members (left to right) Ron Oberneir, Nicole Craig, Courtney Goodman, Ericka Iles and Adam Testa, will be having a restfull day prior to their four weeks in our district.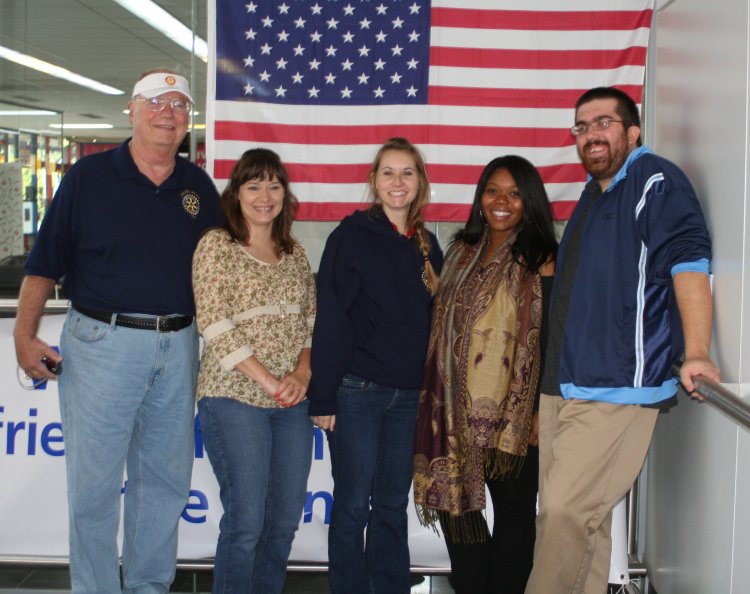 During October, the Team will be embarking on a packed programme travelling around our district.
As well as being involved in vocational and cultural activities, they will be attending many Club meetings to give presentations.
Download the GSE Itinerary for October, and there you can see when the team will be in your areas. 

Please make this a successful visit by supporting these presentations - the team has travelled a long distance to be with us. 
Make contact with the Clubs holding these presentations and get booked in, as soon as possible.
After their appearance at the District Conference, The GSE Team left their hosts from the Norwich Clubs, and travelled down to the Cambridge Area.
Here we see them at the Letchworth Garden City RC Charter Night, on Wednesday 12th, pictured with President Nigel
Downes.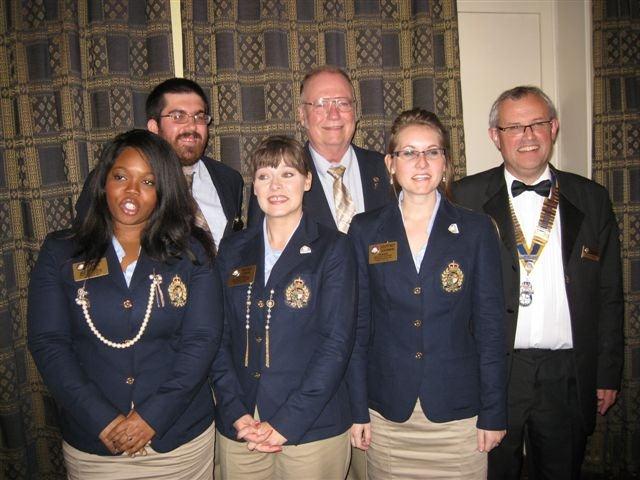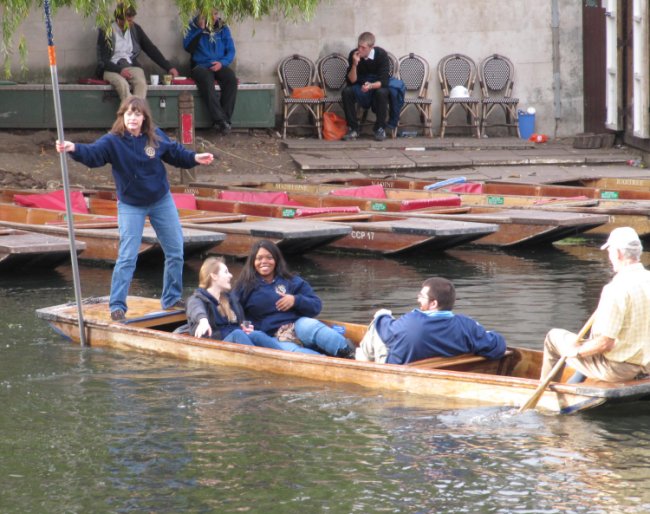 GSE Team on thr River Cam during their second week.