Rotary International District 1100

Rotary Friendship Exchange - Rotary's best kept secret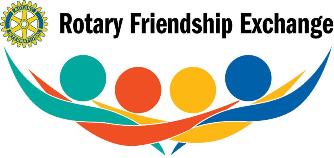 The opportunity for District 1100 Rotarians and their partners, to travel the world while enjoying fellowship and hospitality under Rotary's   Friendship Exchange (RFE) programme is an opportunity too good to miss!
Currently we have just one RFE exchange programme each year, but the interest recently shown in the forthcoming tour to New Zealand is a clear indication that Rotarians would welcome further RFE opportunities.
We will welcome a team from D3040, India, in September next year and we will return to their country in late 2013 – interested?  Meanwhile, South Africa, The Great Lakes area of Canada & America, Washington State & Oregon are all possibilities – and with luck, Ireland too -  and can be arranged should there be sufficient interest.
If you would like to know more, or wish to express an interest in a particular destination, send a mail to alanrmartin@waitrose.com or call him for details on 01380730974 or 07557 790363.