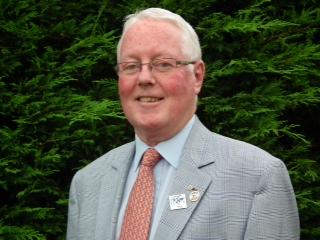 Bill Campbell
Bill was educated at Ayr Academy in the 1960's after which he attended The Royal Scottish Academy of Music (now the Royal Conservatoire of Scotland) graduating in 1969. There followed a spell at the Faculty of Music at The University of Edinburgh from which he graduated in 1971. He harboured thoughts of continuing as a student and looked into continuing studies at Trinity College in Dublin to do a PhD in Celtic music common to Ireland and Scotland but realisation set in because he had met and proposed to his wife Liz by this time! Dublin was replaced by Jordanhill College of Education and the possibility of three years in Dublin next to the Guinness factory, disappeared.
A lifetime of teaching began in 1972 first in Marr College in Troon followed by Queen Margaret Academy, Ayr and finally, in 1979, Kyle Academy in Ayr where he remained for the next thirty years.
This period was a time of many new developments and Bill became involved with the development of new courses and examinations for the then Scottish Examination Board, now The Scottish Qualifications Authority. He has been an examiner since 1983 and in 1996 became the Principal Examiner for the newly develop Certificate of Sixth Year Studies.
During all of this time teaching Bill also was very involved as a practical musician. He has bee (and still is) a Church Organist since 1964 and has been organists in various Churches in Ayrshire. He has been in his current post in St Andrew's Church, Ayr since 1972.
Another major musical interest is as a conductor (not on the buses), both orchestral and operatic. One of his most interesting concerts was a performance of 'Jesus Christ Superstar' with a complete symphony orchestra. Apparently that performance was the first time the full orchestral score had been realised since the album was produced; so Bill was the second person to use it. Of course, there had been many other arrangements made but this was the second time, allegedly, the full orchestral version was realised.
Bill is married to Liz, has two daughters, each of whom is married and has two grandchildren – Daniel and 'Ollie' (Oliver). He joined Rotary in 1992, the year Liz's father (Douglas Graham) was District Governor. The catalyst had been the District Conference at Aviemore in October 1991 which all of the family had attended. His first 'job' in Rotary in the Rotary Club of Alloway was as Foundation Convenor. At that time he knew very little of Rotary's own charity but as we move towards the centenary of the Rotary Foundation in February 2017, it is his intention to encourage clubs to celebrate this anniversary in as many ways as possible.
Click to read Bill's latest NEWSLETTER
Previous Newsletters